Abs workout 7 minutes-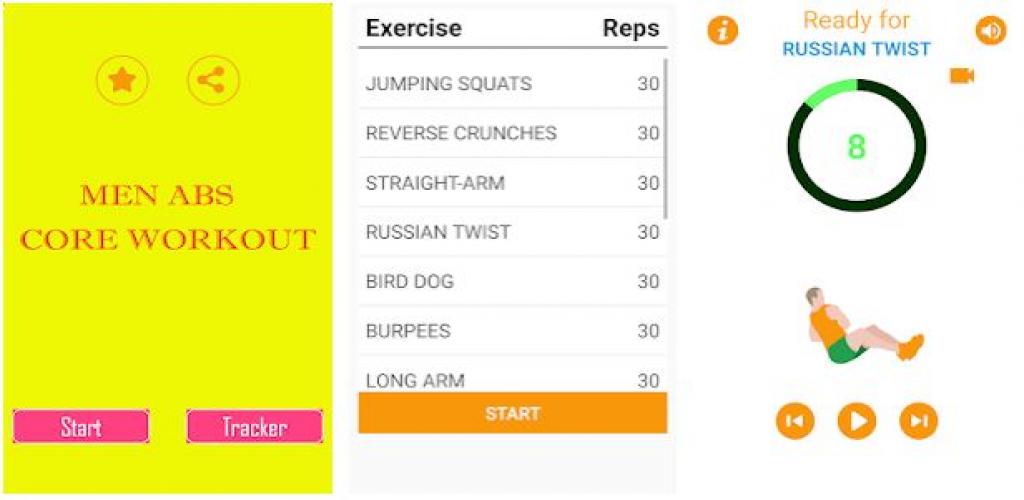 Screenshots
Overview
Just 7 minutes, to get sexy, flat and firm muscles.
Just 7 minutes, to achieve the perfect V-shape body.
Just 7 minutes, to get a six pack either at home or the office.
Features
Voice guide you when you need to start 7 minute workout or rest;
Adjust the rest time;
5 minutes WarmUp Exercise
Keep the screen on when you workout;
Beautiful character and UI design;
Workout log shows your complete workout time;
Ability to pause the workout, and skip to previous or next exercise;
Notification for daily abs workout for women or men ;
Admob Integrated and earn money from it

How to Setup and Re-skinning
7 minutes Man abs workout challenge Documentation
Step 1 – Firstly instal android studion in your computer.
And install Java Jdk in your computer also if u are beginner. And then open androd studio. And import the project in the andorid studion and wait until the full project are not import properlly in the android studio
Step :3 below are the steps for changing the PackageName in Android studio.
Lets say, I want to change package name com.mycompanyname1.data to com.mycompanyname.data.
Click setting icon from Project explorer and check the Flatten package option.
So now package name gets divided in different sub-package like com, com.mycompanyname1, com.mycompanyname1.data under java directory.
Right click on com.mycompanyname1 package name and click option Refactor->Renameoption (Alt+Shift+R) then rename packagename dialog box opens up, just change the package name as you want. For current example, we changed mycompanyname1 to mycompanyname.
Click on Refactor button in dialog box.
Click on Do Refactor at bottom.
Android studio automatically changes package name in whole application except build.gradle.
Open build.gradle file under application, rename package name manually.
Now, again click on setting option and uncheck Flatten packages option.
Sync the application again and the code will be refactored according to new package.
Now again click on setting option and uncheck Hide Empty Middle Packages.
Step 4 :- how we change StartApp Ads Unit in the android studio project
Firstly click on the Res Folder in the android studio
Then Go to the Value folder and open string.xml file in your android studio
U just copy and paste your admob add unit in the below mention section
It is so simple and then build the project
Step – 5 How to change the logo of the application in android studio
Expand the project root folder in the Project View
Right Click on the app folder
In the Context Menu go to New->Image Asset
In the pop up that appears select the the new logo you would like to have(image/clip art/text).
That is it! You have a new logo for you app now.
Last Update - Jun 21st, 2019
*Send us your email address, then we'll send you a sample app

14 Days
Money Back Guarantee
Framework & Platforms

Category
Operating System
Android Studio
File Included
.db, .java, .xml, build.settings
Tags
application, workout, fitness, easy, admob, nice, google, reskin, sport, exercises, back, gym, Abs, Biceps, Triceps, Chest, legs, Shoulder