Animal Racing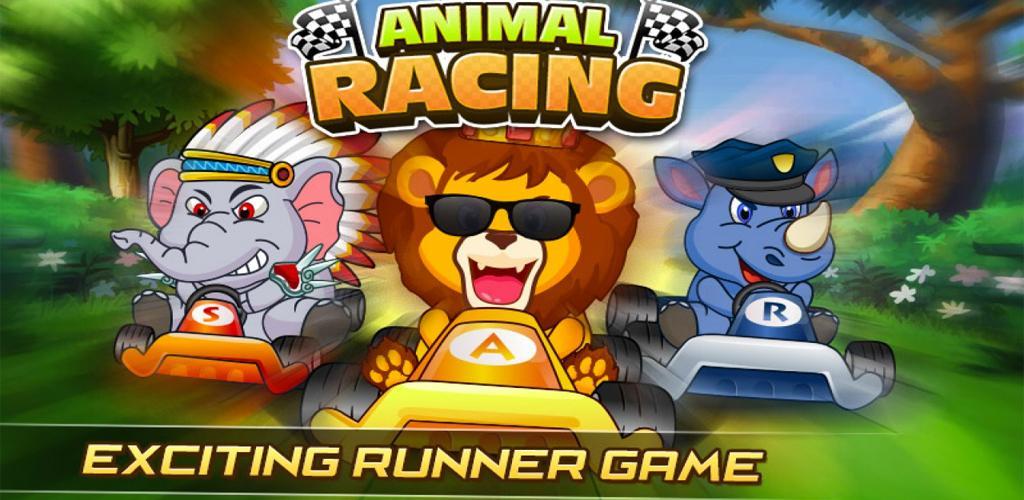 Screenshots
Overview
Animal Racing is an incredible race game for all ages! Users can compete in different backgrounds and choose among multiple characters.
Many boosts, skills and upgrades are available to keep players entertained.
Collect coins and go as fast as you can to finish at 1st place!
The characters were evolved from the special designation. Product is combined the non-limited racing with the cute pets.
* Link APK Demo : https://www.dropbox.com/s/zzpxbplp37o20e4/animal-racing-demo.apk?dl=0
Features
4 playing maps (Jungle, South Pole, Derest, Volcano).
60 levels are mixed between the easy and difficult degree.
10 lovely cute characters (Dog, Monkey, Pig, Fox, Giraffe, Panda, Phino, Tiger, Elephent, Lion). Each character is equivalent to 2 differrent skills (Speed and Jump), players could upgrade five ranks of maxium.
The race is no limit, just try to win the racing quickly.
Share your grades on facebook
Integrate the button-more game, buyers could find it easy to introduce other products
Easily integrate the different types of advertisements: Admob, Vungle, Tapjoy
Game have IAP
Source code (code, apk, guide document ).
Supported Unity 5.5x 5.6x
How to Setup and Re-skinning
Reskin follow document in project folder
Start
Animal Racing
Created : 01/10/2018
Latest Update : 05/07/2018
Thank you for purchasing my game template. This documentation will help you getting started with the project and highlight several changes you need to make before it ready to be published. Thank you so much!
Quick Start
The game is basically ready to be published. However, you need to follow several important steps as described below:-
1 Import game into Unity (version 5.0 up)
2 Rename the game package
3 Replace all the images with your own graphics
4 Replace the admob id
5 build a signed apk and ipa that ready to be publish.
The details of each step will be explained in the next sections
Importing the file
Step1 : Unzip the file into your preffered location
Step2 : Open Unity application
Step3 : Go to file > open folder and select folder of Candy Link project.
Step4 : Click open
Package Renaming
You will need to rename the game package before publishing the game on Google play and Apple Store.
The step below are the example of changing the package name in Unity
1 Go to File
2 Build setting
3 Player Setting
4 Other settings
5 Package name (change your package name in textfield)
Publishing
Finally, you can generate the sign of APK file to be upload to google play store.
And also can generate to xcode project and build sign to apple store too.
Android Build :
1 : File
2 : Build Setting
3 : Platform (Android)
4 : Build
iOS Build :
1 : File
2 : Build Setting
3 : Platform (iOS)
4 : Build
Video
Last Update - May 10th, 2018
*Send us your email address, then we'll send you a sample app

14 Days
Money Back Guarantee
Framework & Platforms



Category
Operating System
iOS 9.x, Unity 5.x
File Included
.csproj, .dat, .db, .dll, .fbx, .h, .java, .m, .prefab, .unityproj, build.settings, Layered PNG, Layered PSD
Tags
Video