Color Balls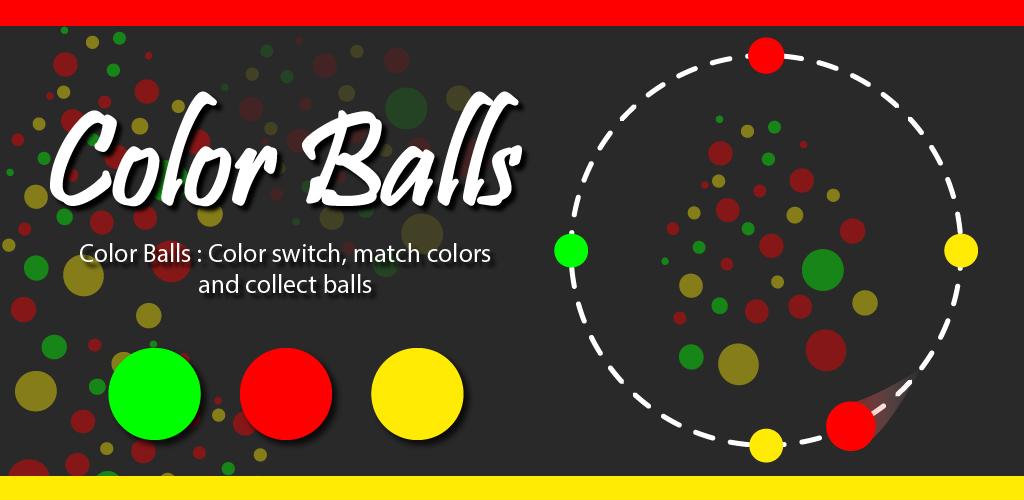 Screenshots
Overview
❆ Color Balls is a free, wonderful and very simple puzzle, matching colors and color switch game so everyone kids and adults can play and enjoy it, it is the best puzzle game in 2020, try to play it.
❆ In Color Balls you should switch colors and match the color of the orbiting ball to the hidden balls which spawn on the circle, The hidden balls spawn with three random colors : Red Green and Yellow .
❆ While the orbiting ball rotate you must switch its color by clicking on the three colored buttons to match the color with next hidden ball in orbit and so on.
❆ If the orbiting ball collide with a hidden ball which has a different color you lose .
❆ Be careful, the rotating ball increase its speed progressively with time, so the game become very difficult.
❆ At First, Color Balls looks like very easy to play but after a while you find yourself need a huge concentration, quickness and promptitude.
Features
❆ Characteristics of the game :
- Best game in 2020
- Game for adults and kids
- Excellent graphic quality
- Small size of capacity
- Play alone or with your friends
How to Setup and Re-skinning
The main file contain a unity project, it's very easy to reskin just change the colors of the balls, buttons and background, that's all.
Video
Last Update - Feb 6th, 2020
*Send us your email address, then we'll send you a sample app

14 Days
Money Back Guarantee
Framework & Platforms


Category
Operating System
Unity 4.x, Unity 5.x
File Included
.unityproj
Tags
Color game, switch colors, match color, app, cirlcle, colors, red, green, yellow, balls, speed, collect, puzzle, arcade, action
Video