Crypto Mogul - Idle Clicker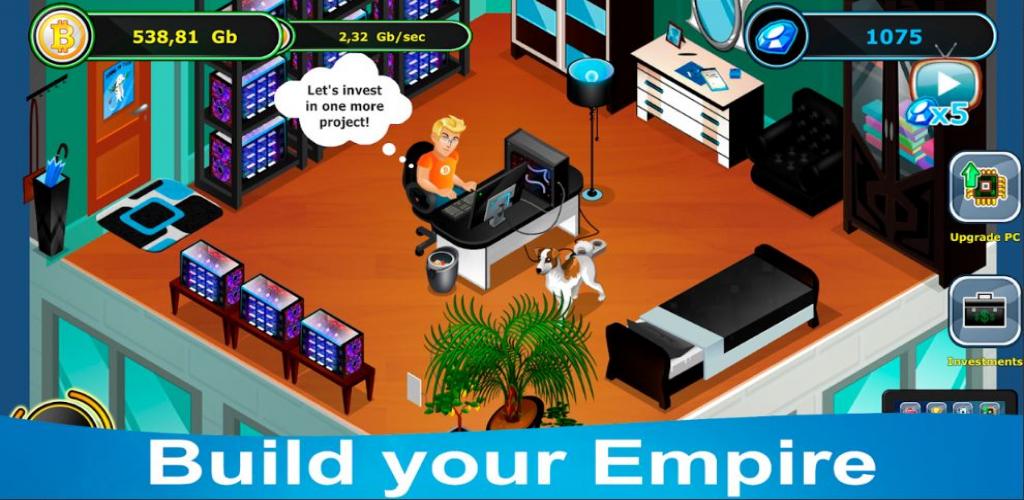 Screenshots
Overview
Addicting Bitcoin mining Farm idle clicker game
Upgrade and change your character, upgrade all equipment, room, office, furniture.
Get animated pets in room with you
Invest in businesses and earn + upgrade mining equipment
Mini games inside the game to generate extra bonuses, boosters and revenues
Auto tap mode for watching rewarded video and much more
Features
No maintenanace rewuired, simply own the app sit back and enjoy watching it pour in revenues.
Tons of features, check out the app yourself to gain clear understanding
How to Setup and Re-skinning
Easy to reskin. For more information, please contact us.
Video
Last Update - Dec 6th, 2018
*Send us your email address, then we'll send you a sample app

14 Days
Money Back Guarantee
Framework & Platforms


Category
Operating System
Unity 5.x
File Included
.prefab
Tags
bitcoin, crypto, bitcoin farm, bitcoin mining, mine, mining, idle clicker, casual idle, clicker
Video