Dragon Attack pro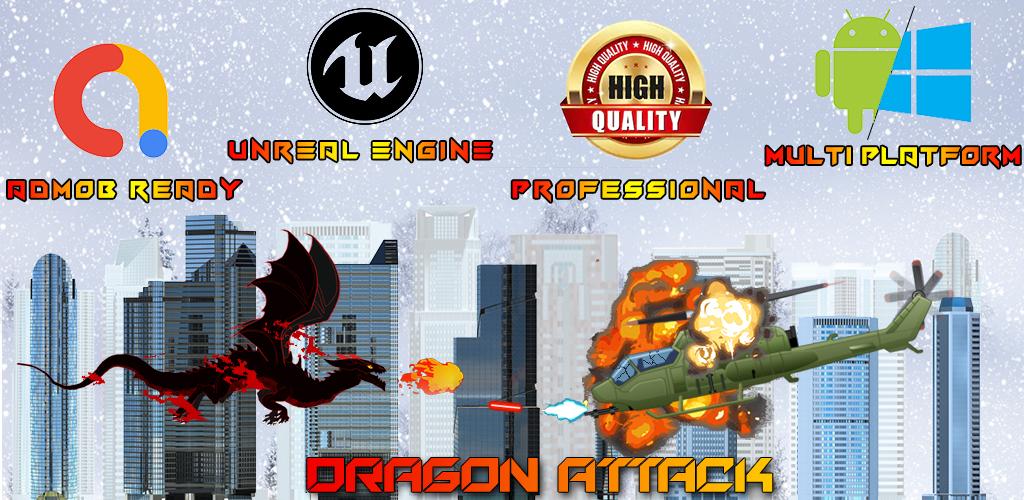 Screenshots
Overview
These are the full files of game "Dragon Attack"
unreal engine 4 complete project files with all the sound effects and music and vfx and blueprints and everything
it's a full complete project ready for release and package
you will just need to fill in your info like your email address and game description and etc
=> DEMO APK LINK

the game project contains a market to buy upgrades and power ups for the dragon
and the game has a fully working Ads system it can show admob ads or unity ads or chartboost ads..vedio ads and fullscreen ads and banner ads...you just need to enter Your ID's and thats it
Also ... there is an additional folder within the project files
It contains a gift for you :D

this is a tutorial video for the game
------------------------------------------------------------------------------
i'm ready to support you for any questions or requests or anything via Email

Features
-highly compressed project files...just [300 MB :]
-smart and beautiful UI system.
-in game "market" to buy upgrades with collected coins.
-Ad mob ready System.
-Commercial use is fully allowed :)
-easy an simple blueprint codes
-high Quality Graphics!
-high Quality sound Effects!
-made with unreal engine 4!

How to Setup and Re-skinning
1 open the project with unreal engine
2 modify the package settings as you like
3 export to android right away :D, or you can modify the game as you want, you have everything between you hands.
Video
Last Update - Feb 19th, 2020
*Send us your email address, then we'll send you a sample app

14 Days
Money Back Guarantee
Framework & Platforms

Category
Operating System
Android Studio
File Included
.dat, .dll, build.settings, Layered PNG, Native
Tags
dragon, android, ue4, UE4, unreal engine, games, 2D, platformer, side scroller, blueprint, no code, google play, admob, adventure
Video