Encloser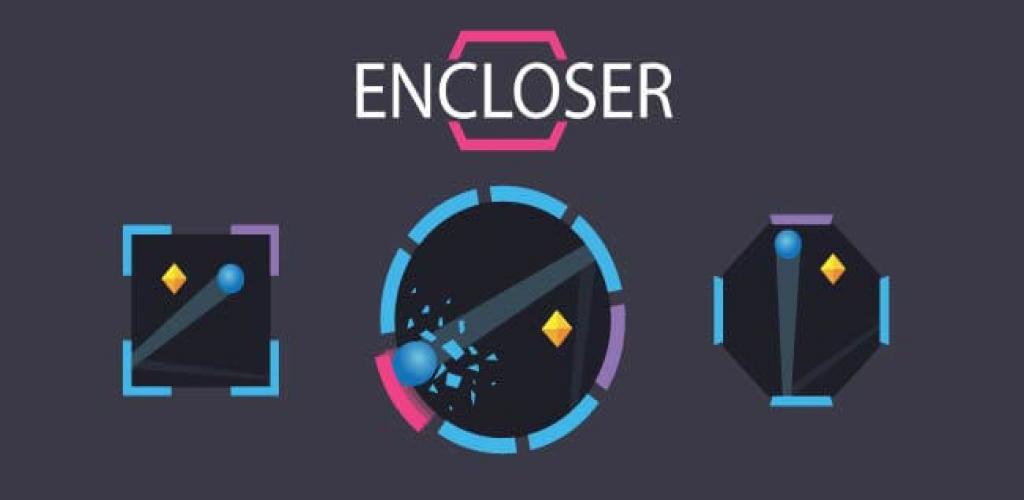 Screenshots
Overview
A Ball is in a cage and try to smash in order to lengthen the time on this cage, not to fall out soon. It bounces around inside a large and colorful shape, which is made up of any number of walls.
By tap and press your phone's screen, you are able to rotate the shape and manipulate the movement of the ball to avoid hazards and collect rubies. The challenge is to ensure none of the outer walls disappear; when they start flashing it's high time to bounce the ball off them! Otherwise you'll have a tougher time for keeping the ball in playing...
As you progress and collect rubies, more and more levels with different shapes of cage or many kinds of balls are unlocked with even more hazards and pitfalls to challenge you! It's all about working the angles and keeping your cool in the mayhem movement, when the chips are down. How long can you keep the ball in cage?
Expect an even longer-lasting gaming experience that draws you in more and more with every play. Get it for free now and enjoy!!!
Features
Features:
- Shop: Multiple upgraded types of ball upgrades.
- Leaderboards
- Facebook share
- Invite facebook
- Rate game
- Restore
- Remove Ads
How to Setup and Re-skinning
You will be received the project after purchase. Open it by Unity and follow steps described in documentation file provided with the project, then you can reskin and make your brand new game easily by yourself.
Video
Last Update - Nov 24th, 2016
*Send us your email address, then we'll send you a sample app

14 Days
Money Back Guarantee
Framework & Platforms


Category
Operating System
Android Studio, iOS 10.x, iOS 9.x
File Included
.cs, .csproj, .dll, .obj, .prefab, .unityproj, Layered PNG
Tags
ball, enclose, encloser, wall, bounce, endless, 2d, minigame, collect, coint, upgrade, level, up
Video