Face Emotion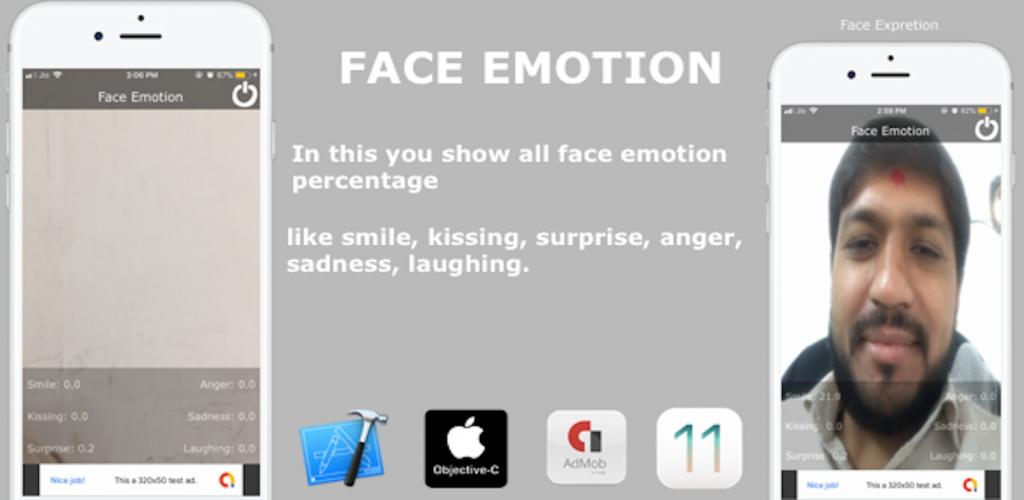 Screenshots
Overview
In "Face Emotion" application that everyone expects, light and fast.
The emotions detected are anger, contempt, disgust, fear, happiness, neutral, sadness, and surprise. These emotions are understood to be cross-culturally and universally communicated with particular facial expressions.
Features
This App mainly focuses on 7 common emotions.

1. Smile
2. Kissing
3. Surprise
4. Anger
5. Sadness
6. Laughing
In this you show all face emotion percentage
Note:- We use all free available tools in "Face Emotion" Application. we do not tack responsibility for copy rights.
How to Setup and Re-skinning
1. Upload app in app store
2. Redesign Application.
3. Customize Admob.
4. if client need more emotions we add.
Above charge Just in $100.
* All design and ITunes developer account provide by the client.
Video
Last Update - Feb 16th, 2019
*Send us your email address, then we'll send you a sample app

14 Days
Money Back Guarantee
Framework & Platforms

Category
Operating System
iOS 10.x, iOS 9.x
File Included
.h, .m, .nib, .obj, .pch, .xib, Native
Tags
video emotion, face emotion, emotions, angry, smile, kiss, surprise, sadness, laughing.
Video