Food Delivery App XML UI Kit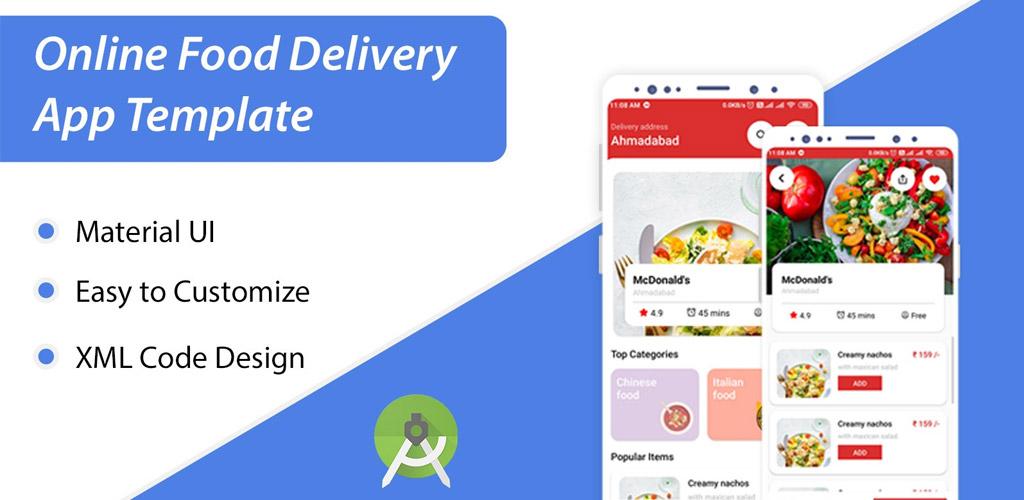 Screenshots
Overview
Food Food Delivery App UI kit is a Online Food Delivery App, people easily find food nearby, real time delivery tracking.
This is On demand app designed to order food witch is near by you!.
Features
Splash Screen
Intro Screen
Login Screen
Sign Up Screen
Home Screen
Item Details Screen
And More…
How to Setup and Re-skinning
Follow the steps.
Copy your source code folder and paste into Android Studio on Main Project.
It will treat as a Module, so you can open your Project Module Settings.
In that choose dependency.
Click on + sign and select "Module Dependency"
You can see your added module there, select it. Use it.
Video
Last Update - May 3rd, 2020
*Send us your email address, then we'll send you a sample app

14 Days
Money Back Guarantee
Framework & Platforms

Category
Operating System
Android Studio
File Included
.java, .xml, Layered PNG, Native
Tags
android, ecommerce, food, slider, delivery, pizza, app template, paypal, android studio, Stripe, delivery shop, mobile store, shopping app
Video