FPS Pixel Zombies Survival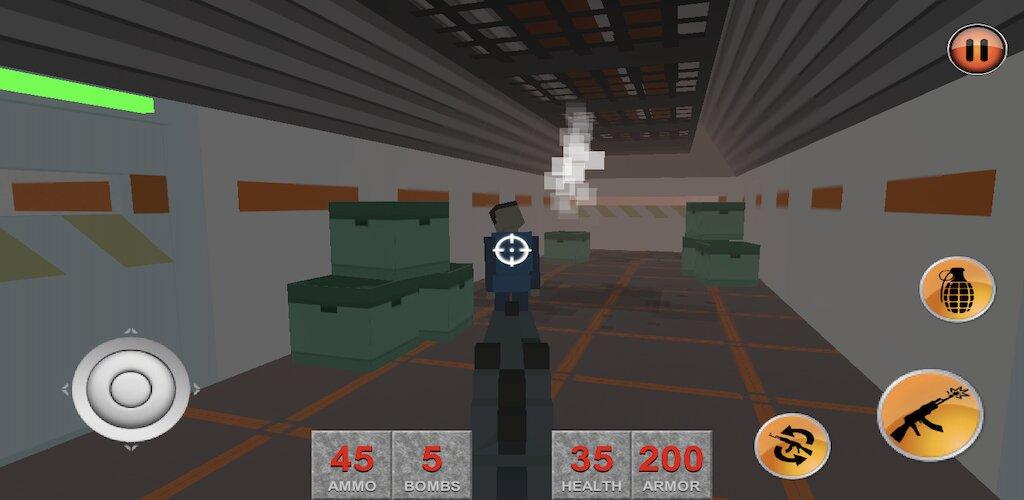 Screenshots
Overview
FPS Pixel Zombies Survival is First Person shooter 3d zombie action game where your entire survival story takes place amidst a zombie apocalypse be the first sniper and virus hunter, killing and saving mankind that is infested with living dead.
The FPS Pixel Zombies Survival were well designed and thought out to the smallest detail, the scenarios were thought to provide a better hunt for the pandemic of enemies, sure to Zombie Craft is the best zombie game with Craft Elements, First Person (FPS), Apocalypse and Action of the category.
FPS Pixel Zombies Survival is one of the best zombie games in the category. If you are prepared to survivor and beat hordes and more hordes of undead zombies then this action-adventure game is for you. Get headshots, do missions in this wonderful first-person 3d game (FPS 3d) open world.
Features
-64 bit ready .
-Unity 3D project .
-Support iOS & Android .
-Incredible weapon with sound effects .
-First Person Shooter Pixel Game .
-Survival shooter game .
How to Setup and Re-skinning
Its ver simple .. you just have to :
- Change App name .
-Change App icon .
And start making money !
Last Update - Nov 21st, 2019
*Send us your email address, then we'll send you a sample app

14 Days
Money Back Guarantee
Framework & Platforms



Category
Operating System
Android Studio, iOS 10.x, iOS 9.x, Unity 5.x
File Included
.unityproj
Tags