Impossible Truck Driving Stunt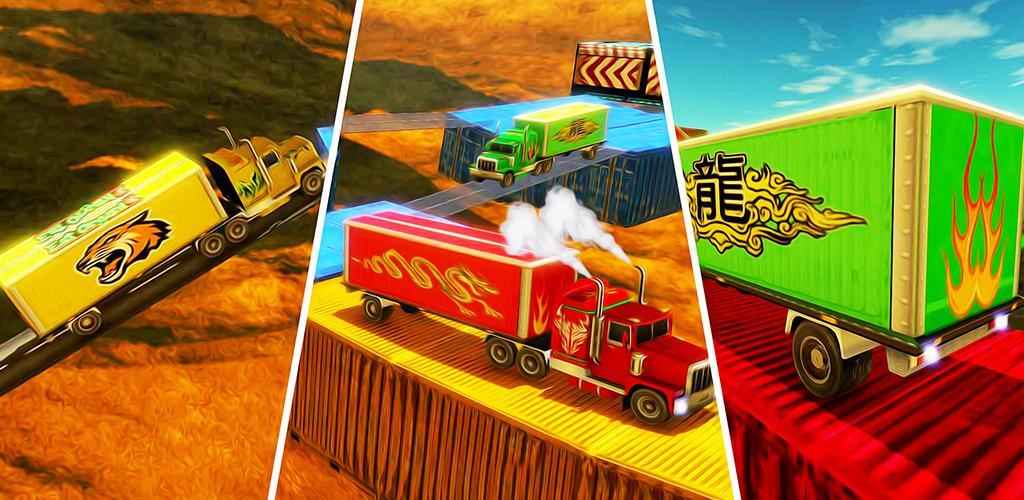 Screenshots
Overview
Welcome to the USA Speedway Masters Truck Simulator 2018 Game world with Hot Rod Wheels Insane racing on Impossible Tracks of USA speedway. Enjoy the Hot Rod Wheels Truck Simulator 2018 racing on Speedway rooftop impossible tracks with Hot Rod Wheels skidstorm USA Trucks. If you are a Hot Rod Wheels Speedway masters of Truck Simulator 2018 and have a passion for Insane racing and stunts then be ready to experience the real Speedway Insane Stunts on Rooftop sky High MegaRamps. Rush like a Hot Rod Wheels master while riding the beautifully designed impossible tracks and beat the rival racers in this SkidStorm game. Perform the extreme Truck driving drifts and insane acrobatic Backflip on ambitious tracks 3D and rush like a Hot Rod Wheels skidstorm drifter. The impossible Tracks Insane racing is a real challenge for Truck Simulator 2018 Lovers, so fasten your seat belt before taking off for Truck Simulator and win this MegaRamp Race rally of USA 2018.
Features
– Top racer extreme car with Real Physics
– Collect your favourite Trucks For This Mega Ramp .
– Realistic engine sounds
– Smooth and intelligent control
– SkidStorm Paths
– Insane Racing SpeedWay
– Mid-air stunts and sky high driving impossible tracks and Mega Ramp.
– real Truck Simulator with real stunt in impossible tracks games.
– Xtreme Truck stunts and realistic Truck driving simulation.
– New free Truck driving game of 2018 with thrilling new high tracks on impossible path.
– Amazing Mega Ramp tracks dangerous sharp turns with jumps and obstacles on twisty road looking impossible tracks drive.
– Heavy nitro engine for acceleration for impossible path on twisty road.
How to Setup and Re-skinning
use unity 5.5 or above
all ads included
inner purchases
ready for upload
Video
Last Update - May 5th, 2019
*Send us your email address, then we'll send you a sample app

14 Days
Money Back Guarantee
Framework & Platforms


Category
Operating System
Unity 5.x
File Included
.cs, .unityproj
Tags
truck, driving, stunt, road, impossible, track, wheels, trailers
Video