Monster Truck Rider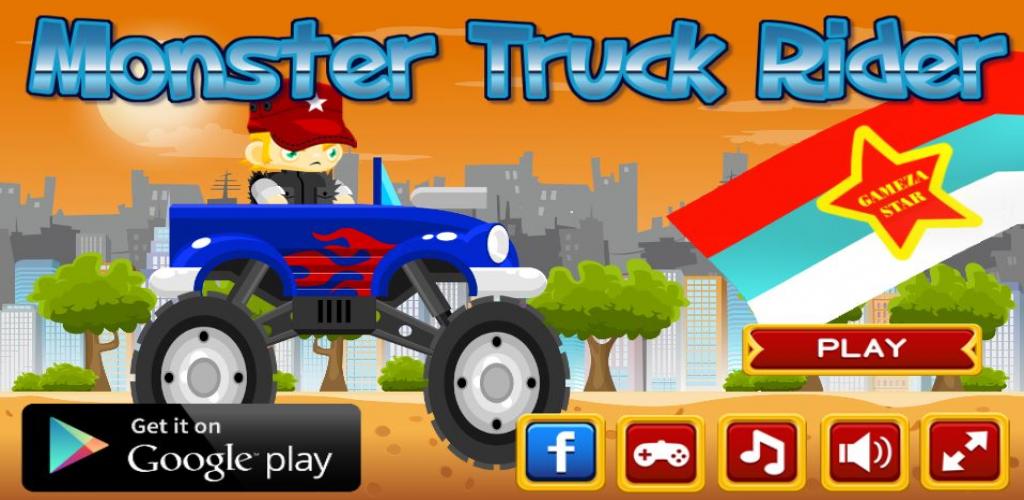 Screenshots
Overview
Drive your monster truck. You have 12 levels to complete the game. Beware of falling rocks, bombs. Try to balance your truck over obstacles. Jump over stones and cars. Collect coins and have fun!
Features
Features: 12 levels, fullscreen mode, Admob ad integrated (interstitial), Touch and Keyboard controls, playable in all platforms (Mobile, PC, etc.)
Included Constuct 2 file (.capx), use "SpriteFont+" , "_iFrame & insertHTML" plugins (included in folder plugins). Use "Text properties" and "LiteTween" behaviours (included in folder behaviours).
Easy to reskin (just replace images). Documentation(included in folder) explain how to; open project, install plugins and behaviours, edit project proporties, admob configuration, deploy game to your website and structure of layers.
You can export project for android (.apk file) using Cocoon.io. Follow this tutorial: https://www.youtube.com/watch?v=3MTjb_Lne44&t=221s&list=WL&index=10
Resolution: 854×480, Fullscreen button for desktop, landscape layout on mobile.
How to Setup and Re-skinning
The game was made using the program Construct 2, included capx file. Use the most stable version of the program.
If you want to edit the game, you will need to have a license of the program. But to edit the images, just replace them.
Video
Last Update - Jan 25th, 2018
*Send us your email address, then we'll send you a sample app

14 Days
Money Back Guarantee
Framework & Platforms


Category
Operating System
Android Eclipse, Android Studio
File Included
Layered PNG
Tags
construct 2, mobile game, html5 game
Video