MTB MOUNTAIN BICYCLE STUNT RIDER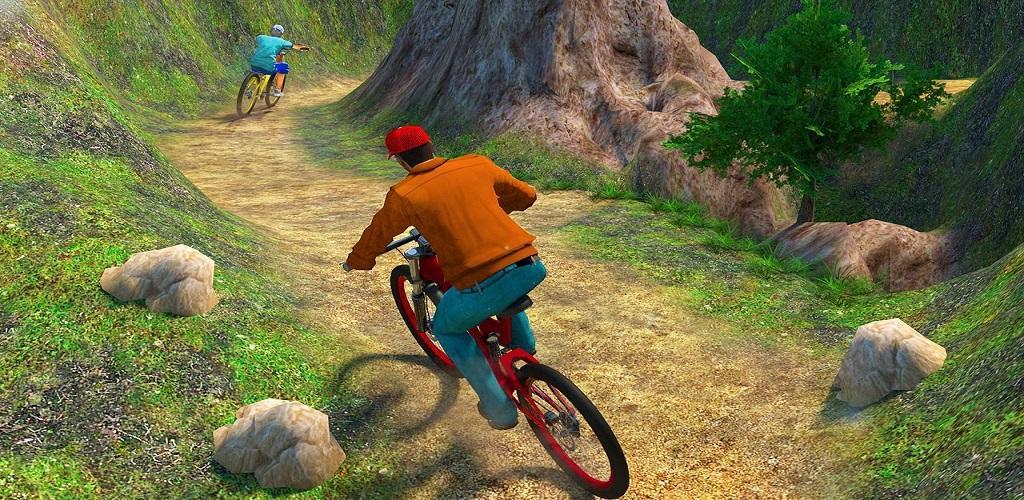 Screenshots
Overview
Enjoy smooth bicycle controls that feels like real bicycle racing, check points in the way and win the MTB downhill
racing by reaching the destination first. Each level with increasing thrills and deadly mountains adventure
will come but you don't need to worry about it you have multiple chances for each level. Win all the levels and become
the most senior and expert MTB Downhill BMX sky bicycle stunt rider. Kids mostly like bicycle racing games and they
have a craze of sky bicycle racing especially in mountains. Racing bicycle on impossible mountain tracks will be
very much interesting and adventurous. You will really love this game and you have never been played such kind of
bicycle racing game before with these thrills and adventurous environment.
Mountains bicycle racing is different from city bicycle racing. It will amuse you more than highway bicycle racing.
BMX bicycle racing is totally free for racing game lovers. Everyone can enjoy this for free. Real girl bicycle racing is
very entertaining MTB downhill BMX sky bicycle racing than other racing games like car racing, moto bike racing or other
racing games. Jump bicycle while crossing the hurdles in the way. Don't make extra bicycle stunts while bicycle racing
it may be dangerous for you. Be careful while racing bike on rough and tough hill roads. You may fall into the base of
mountains while stunting.
Features
- Full smooth and realistic bicycle controls
- Adventurous mountains BMX bicycle driving
- Racing through offroad mountains and hills
- Two type of environment modes e.g. Free mode and Check point mode
- stunning unique HD and attractive graphics
- simple and easy game play and attractive user friendly interfaces
- Totally free to ride on bicycle and racing it through the mountains
How to Setup and Re-skinning
Unity version 5.2
Ready to purchase
Add intergration
In app purchase
Abble to play
Andriod to IOS
Video
Last Update - Jun 14th, 2019
*Send us your email address, then we'll send you a sample app

14 Days
Money Back Guarantee
Framework & Platforms


Category
Operating System
Unity 5.x
File Included
.cs, .unityproj
Tags
MTB, mountain, bike, bicycle, stunt, rider, hill, offroad,
Video