No more ignore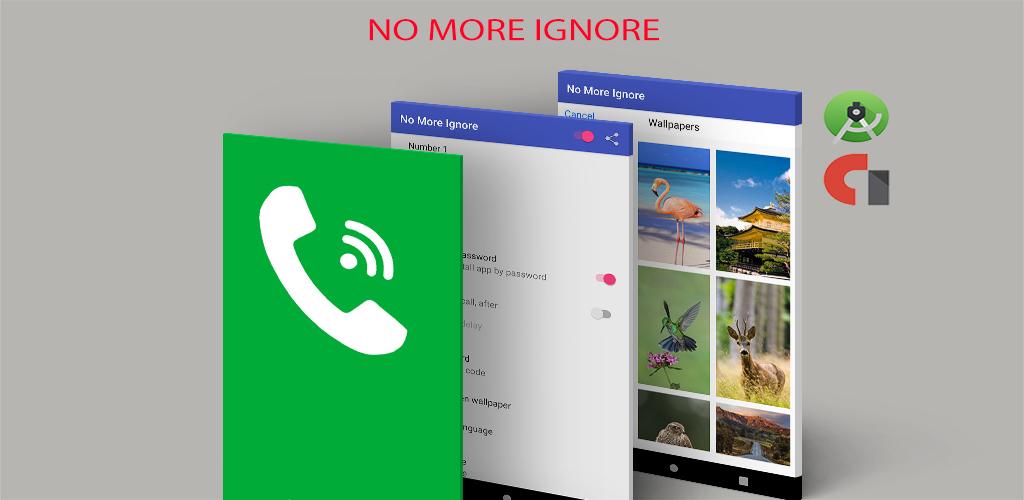 Screenshots
Overview
Tired of your kids not answering your calls or texts? NO MORE IGNORE is a new app that allows parents to block their kids phones if they refuse to answer their calls or respond to their text messages. The easy to install app, gives you control over your kids phones, if they ignore your repeated calls and text messages to reach them, you can simply lock their phones until they call you back, no more calls to friends, no texts, no games, no Facebook… until they call you back! A deactivated phone can still dial the parents number or Emergency.
Oh, and the app can only be removed with a password. How´s that for parental control
Features
Protected by password :(Protect app by password to avoid uninstall by your child)
three personalized numbers to configure application
(9) languages
Automatic answer to calls :(Auto answer from the custom number in settings)
Send uninstall password :(In case you forgot uninstall password you can recover it by sms)
Custom lock screen background
Disable uninstall app by password
How to Setup and Re-skinning
Instructions
Import project in Android Studio.
Change package name.
Change app images & icon
change the Admob Banner and Interstitial ID .
Video
Last Update - Jan 10th, 2020
*Send us your email address, then we'll send you a sample app

14 Days
Money Back Guarantee
Framework & Platforms

Category
Operating System
Android Studio
File Included
.dex, .java, .xml, Layered PNG
Tags
android, call, child guard, no more ignore, parent controls, phone lock, total controls
Video