Offito - Reward application for Android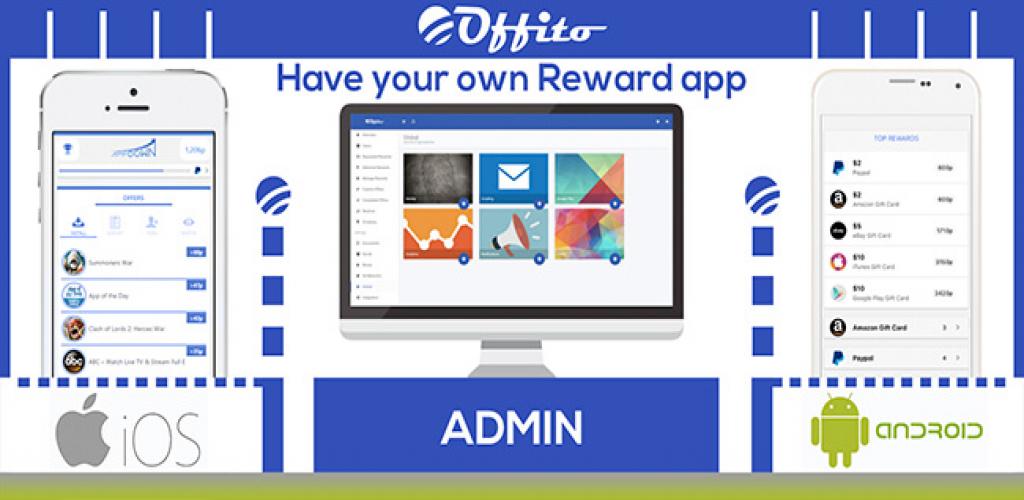 Screenshots
Overview
Offito is everything what you need to start making money. It's performance marketing software for iOS and Android devices. You can own a powerful Reward app and reach more than 1 Billion people with smartphones. With more than 20 Ad Networks already implemented, you are ready to make a profit without a coding.
Offito is awesome Money Making App for Android and iOS devices!! We have more than 4 years experience of managing Appdown - now this incredible source code is ready for sale.
Offito Platform is live for 1 year with more than 100 applications. During that time we've developed these main Features:
- Localization - You can translate your app to any language.
- Wheel of Fortune - Mini game in your app with chance of Big Win for your users.
!! New Design available - You can choose from Two different Graphic Designs !!
- Offito Ads - You can have app with working offers immediately after the first build - You don't need to wait for approval from other Ad networks.
Examples of our client's applicaitons:
- Appgreedy Android - Very successful app with Hundreds of Thousands downloads
- Gifill Android - Totally unique design with Tens of Thousands downloads
- Cashupp Android - Reskined app with Hundreds of Thousands downloads and nice profits
Design #1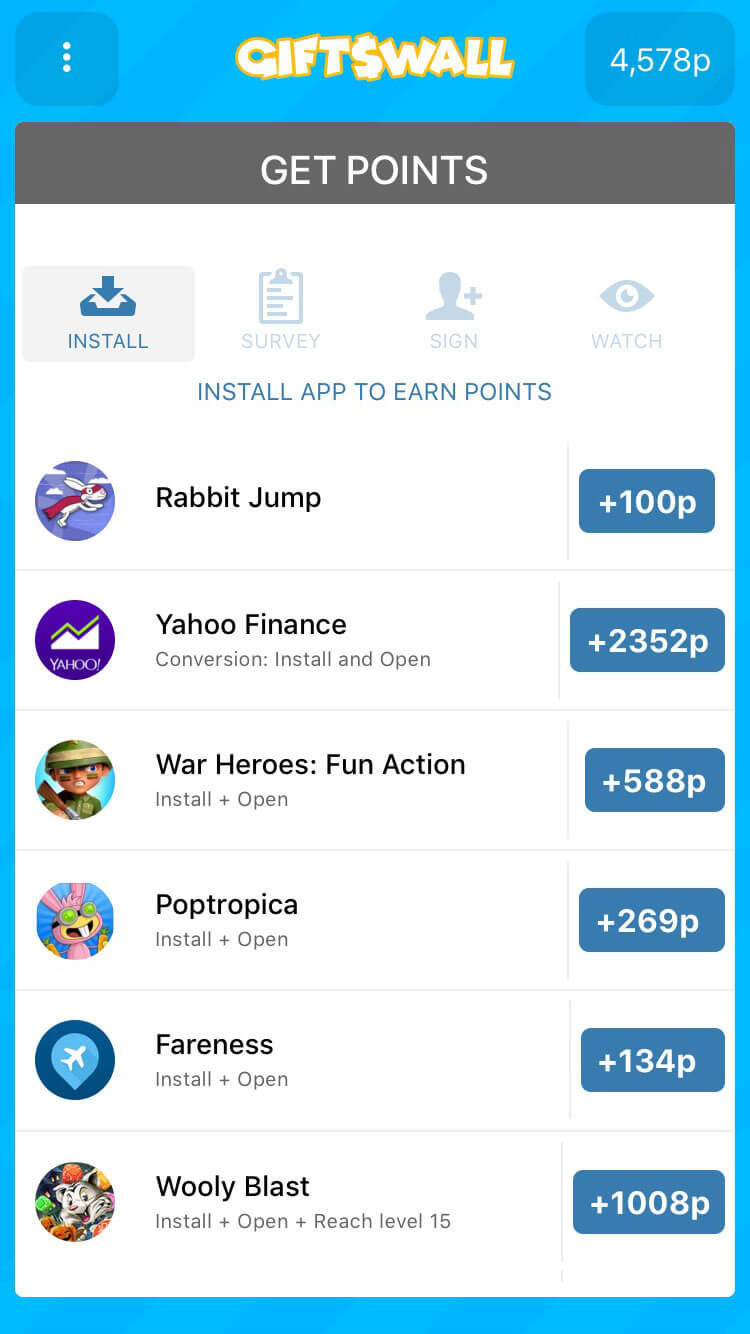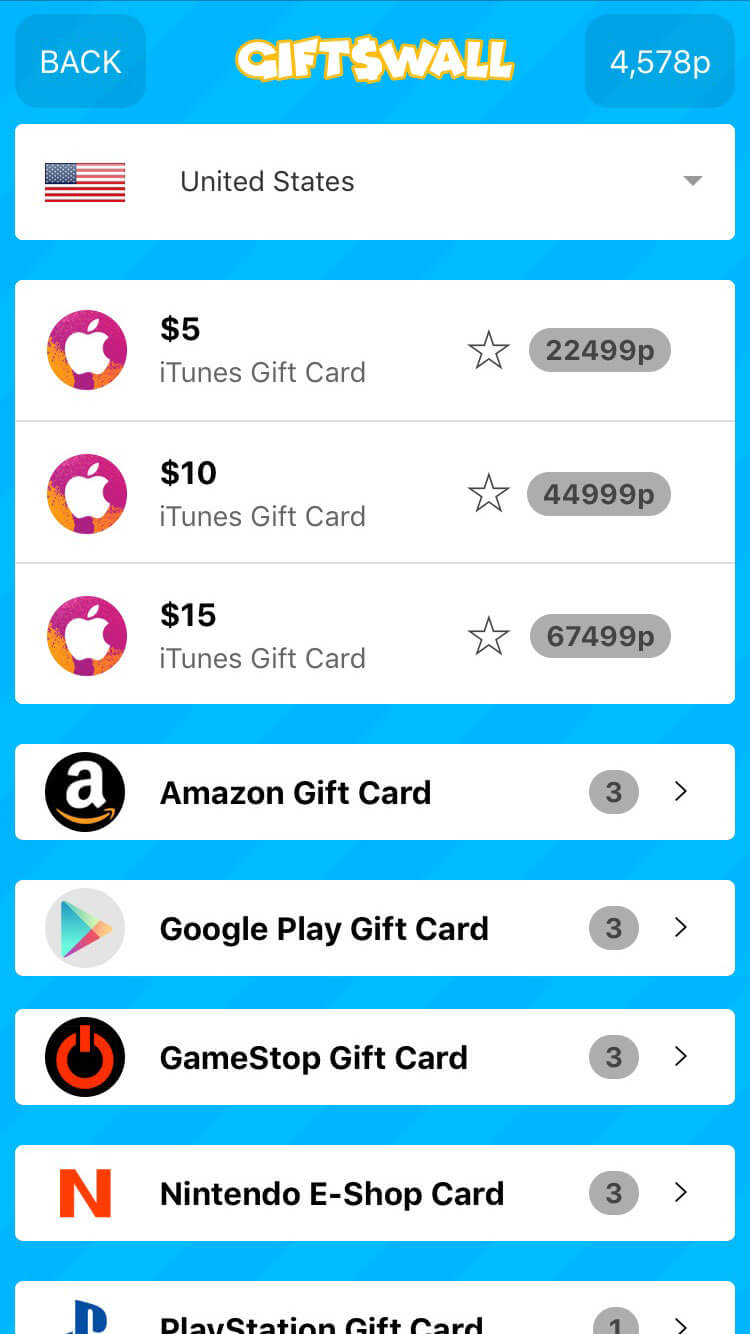 Design #2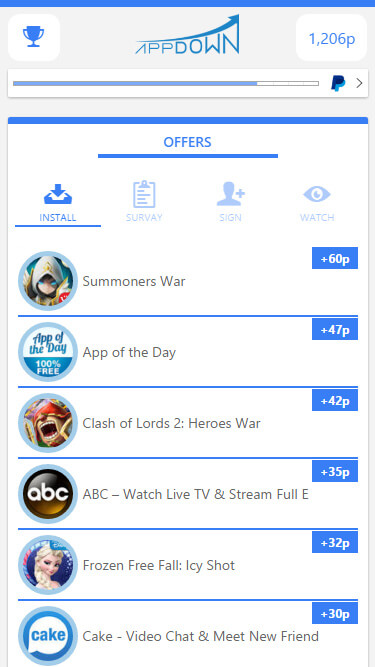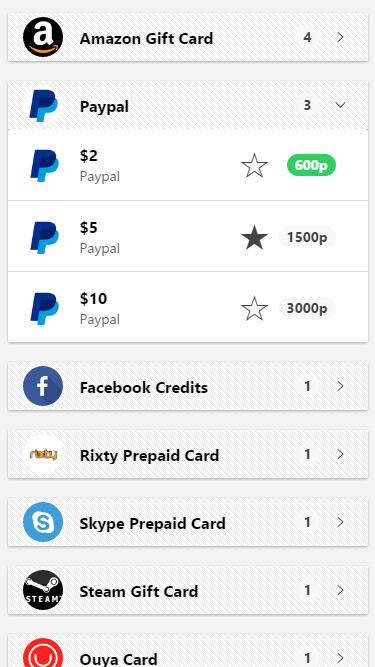 You can choose from both
With Offito, you will save more than 1000 development hours and at least $20,000. Plus we have more than 3 years of experiences with Appdown app - app from which we made Offito. So we really made the best for your users.
Appdown made more than $300,000 in last 3 years. About $25,000 in the best month. So you can get your investment back in just a few days.
With our Anti-Fraud Shield you don't have to be afraid from Cheater. You can use our basic shields or you can create you own with SQL or our simple builder.
What are you buying?
You will get Android source code with simple function which shows a website in your app. You can publish that Android app on Google Play Store with your brand, ASO and images. Front end code, which you will run in your Android code, runs on Google servers. You can make changes on that Front end from our Dashboard. You can re-brand it, change texts, bonuses, etc...
How it works?
1. Step: Your users choose an offer, click on it and install the app or submit their email.
2. Step: They will receive a reward and redeem it as a Giftcard – iTunes, Google Play, Amazon…
3. Step: You get a big profit for every completed offer from integrated CPI or CPA network
If you want to see our Dashboard:
https://dashboard-dot-offito-demo.appspot.com/
Login: demo@offito.com
Pass: 123456
You can take a look on our Documentation:
If you want to know how it works, take a look on this Android app:
https://play.google.com/store/apps/details?id=com.giftswall.client&hl=cs
https://play.google.com/store/apps/details?id=com....
Or just put this url:
http://www.appdown.me or http://www.giftswall.com in Safari on your iOS device.
Features
Google play source code
iOS web app (Available)
Spin Wheel - New addictive mini game
Offito Ads - You don't need to sign in any ad network
Localization - You can have an app in your language
Anti-Fraud shield
20+ networks integrated
Dashboard where you can control everything
Gift cards for your users
Available for CPI, but also for CPA offers - Sign, Surveys, Watch...
Invite friends feature - emails, Facebook, Twitter…
User registration thru Email or Facebook
User emailing with new offers, comeback email, etc…
App can be easily re-skined - app has just a few assets
All future updates added
Many users bonuses - Daily bonus, invite friend, share bonuses…
14 Days money back
Rewards:
You can easily manage all Gift cards from your Dashboard. You can add unlimited new gift cards, or remove any if you don't want to offer it. Of course you can target any gift card to a specific country.
Spin wheel:
You can use the Spin wheel with daily free spins and awesome wins to have better retention of your users.
Offito Ads:
You can have offers immediately in your app. We will create you an account in our own ad network and you can earn money right after a first build. You can turn off these offers of course.
Localization:
Have your app in more languages. Language will be set automatically depends on user's device settings. They can also change the language from the settings in the app.
Anti-Fraud Shield:
We will get a powerful shield against Fraud traffic. You can use our default shields like IP ban, IDFA/Android ID ban, SSID ban, etc... But you can create also your own shields. You can write your own SQL code or you can use our builder.
Custom Offers:
If you have your own offer, you can use our Custom offer feature. Simply fill details about your app like description, icon, payout... and you offer is ready for your traffic. You can also choose if you want to promote this offer so users will see it in the top of the offerwall.
Redeems:
All redeems are in your Dashboard, so if someone redeem a gift card, you can easily send it from our dashboard. You can also change redeem email, if you don't like our default text.
AdNetworks:
All networks can be set up on your Dashboard. You just have to sign up on their website and set up the app id, secret key and the postback on Dashboard. All networks are aggregated into one offerwall. But you can also show a network's offerwall for Android app, if you want. We have implemented these networks:

-Adscend media
-AdMob
-SuperRewards
-AdAction
-Persona.ly
-AdWork Media
-AdGate Media
-CPAGrip
-CPALead
-AdAttract
-Gooffers
-WhiteMobi
-PeanutLabs
-AdColony
-Tapgerine
-Woobi
-NativeX
-IronSource
-SupersonicAds

-But we can add any ad network you want
Ad offers:
We don't offer just only an install category for CPI offers, but you can monetize also with CPA offers in Sign up, Surveys and Watch category. Many CPA networks offer payout even more than $2 in tier 1 countries. So when your users complete all CPI offers, they can make another huge profit from CPA offers for you.
You can add your own offer!
Do you have some great direct offer with huge payout? You can make your own offer in your Dashboard. It's really easy, you just have to set up the title, description, payout and S2S postback. You can also choose from Normal, Burst or Top campaign. Last two will be on the top of the Oferwall.
Offerwall:
Offers are automatically aggregated into one offerwall - that looks much more profi. But you can also show a network's offerwall in Android app.
Dashboard:
Our dashboard is really powerful tool. You can control almost everything in your new app from this Dashboard. From Ad Networks, offers and redeems to emails, bonuses and social sharing.
Cloud Based:
Offito runs in cloud, so we can easily scale your server's workload. You don't need to be afraid if you will have a massive traffic.
Card Stock:
You can buy gift cards today, add them to "stock" and automatically send them to your users later. So you don't have to be afraid that you can lose your codes.
Invite Friends:
Powerful tool for new users almost for free. Bonus for invite friends is a great motivation for your users to send an email to their friend or share a story on Facebook or Twitter. All text of email, FB or TW can be change in your Dashboard. Also the amount of bonus for invite can be changed.
Emailing:
Emailing is a really great with Offito. You just simply have to set up your Mailgun account, put your App id on our Dashboard and you don't need to code anything. You can automatically send emails after registration, emails with new offers available, emails when users didn't come back for more than a few days or simply if you have some great news. You can change all texts of emails in your Dashboard.
Social Networks:
You can connect Facebook and Twitter to your app. Just add an App id of your social site on your Dashboard. Users can use Facebook for login and Twitter and Facebook for sharing a stories. You can also reach a lot of followers easily thanks to share bonus. Users earn a few points for following.
Bonuses:
We offer many bonuses for your users. First app install, Facebook and Twitter follow, Facebook and Twitter sharing, Invitation bonus and of course Daily come back bonuses. You can control all amount of these bonuses on your Dashboard.
Giveaways:
We have prepared a giveaways for your users to motivate them to complete more tasks. You can make a new giveaway simply on your Dashboard. Your users will see it on the top of the front page. For example, you can make a giveaway where you give 5x$10 itunes gift cards when your users complete at least 2 surveys. You can announce new winners from your dashboard.
Email support:
All support emails from your users are sending to your email address you set up on your Dashboard. So, you can email back directly from your Email client.
Countries:
You can manage all gif card's countries. If you don't want to offer cards to CZ, you can simply remove that country from your list.
FAQ, Privacy Policy and Terms of use:
You will receive all these documents with our default text with your app name you provided on your Dashboard. But you can change or rewrite any of these docs on your Dashboard.
Tips and How it works help:
Your users see these helps on invite screen and it can helps them to get more people into their network. You have these helps with our default text, but you can of course change them on your Dashboard.
Future Updates:
You will get automatically all new updates. If we will add a new ad network, you will have it immediately on your dashboard. It will be same with all new bonuses, emails, texts, etc...
Our developers are here for you:
We always want to improve Offito, so if you have any requirement in coding, we will do our best to accomplish your requirements.
How to Setup and Re-skinning
After the purchase, we will make your new Google cloud server and deploy there your new frontend application. We will send you all necessary info, documentation and will help you to build the app and publish it on Google Play
Video
Last Update - Oct 28th, 2018
*Send us your email address, then we'll send you a sample app

14 Days
Money Back Guarantee
Framework & Platforms

Category
Operating System
Android Studio
File Included
.java
Tags
reward, rewards, gift, gift card, wallet, spin, gifts
Video