Platform Jump Unity3D Project Source Code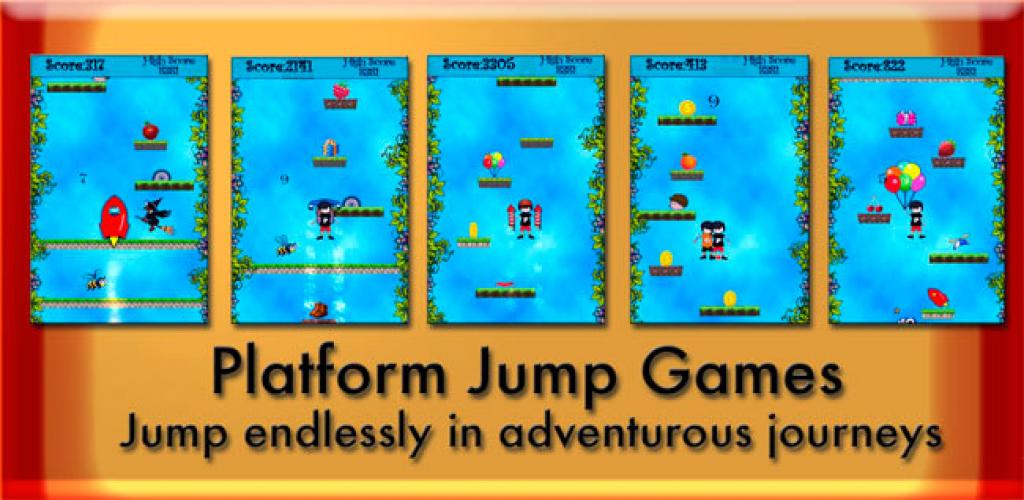 Screenshots
Overview
Enjoy this Ultimate ENDLESS Adventurous based game, full of fun & entertainment. Jump endlessly in adventurous journeys and help the HERO to collect more gift items. This game includes adventure games where you control a hero jumping, running, collecting powers, fruits and more exciting gifts.
Features
★ Unity3D 5.4.1 or Higher
★ Easy to Reskin & Code is very simple and easily understandable.
★ Sound Assets including Sound Programming (SoundManagerScript.cs)
★ Different types of POWER boosters - Ballon, Jet, Rocket, Crackers, Pick & Drop Girl at some location during the gameplay
★ Fun Music
★ Endless Gameplay
★ Nice Graphics
How to Setup and Re-skinning
Unity3D 5.3.0 or Higher
Easy Reskinning of this project and very simple code to do the same.
There are 3 main scripts which has been used in this project
PlayerScript.cs
MainMenuButtonScript.cs
gameplayButtonScript.cs
Just look into the inspector window corresponding to PlayerScript.cs for better understanding the whole game project. You would have an idea of whole game project. Just go through this script.
To know better about UI used , just follow the MainMenuButtonScript.cs and GameplayButtonScript.cs
Video
Last Update - Feb 4th, 2017
*Send us your email address, then we'll send you a sample app

14 Days
Money Back Guarantee
Framework & Platforms



Category
Operating System
Android Studio, iOS 10.x, iOS 9.x
File Included
.cs, .dll, .fbx, .prefab, .unityproj, Layered PNG, Layered PSD
Tags
Platform, Jump, Hero, Saga, Kids, Entertainment, Fun, Arcade, Coin, Fruits, Rocket, Ballon, Magnet, Witch
Video