Screen Recorder with Admob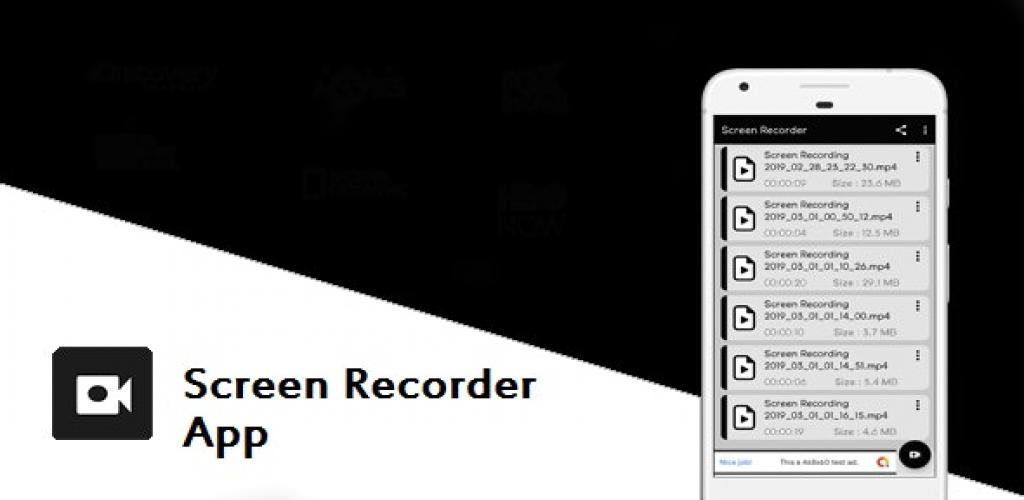 Screenshots
Overview
Native android Screen Recorder application
Screen recorder is stable, high-quality screen recorder for android that helps you record smooth and clear screen videos with variety of features such as screen capture, video recorder, video editor and no rooting needed along with multiple languages translation in app, screen recorder also provides video recording control on every screen using floating control which can be enabled and disabled by dragging towards bottom.
* Link Demo APK : https://www.dropbox.com/s/qvgpmhmd5kevr1r/screenrecorderwithadmob.apk?dl=0
Features
Record screen with Full HD, HD mode or auto mode (with best quality depend on your device).
Record screen with Audio
Complete native Screen Recorder app
No limit on recording time.
Material design with easy navigation and better UX
Admod: Banner and interstitial are ready.You can record games, incoming and outgoing calls, Skype video calls and many other purposes!
How to Setup and Re-skinning
Import into Android Studio.
Replace all the images with your own graphics.
Replace the Admob ids and rename the package
Build a signed apk and your screen recoder is ready to be published.
Don't worry, the details of setup and the re-skinning process can be found on the provided documentation.
Last Update - Mar 29th, 2019
*Send us your email address, then we'll send you a sample app

14 Days
Money Back Guarantee
Framework & Platforms

Category
Operating System
Android Studio
File Included
.java, .xml, Layered PNG
Tags
android screen recorder, Screen recorder, screen recording, video editor, video effect, video gallery, video trim