Strike Zombie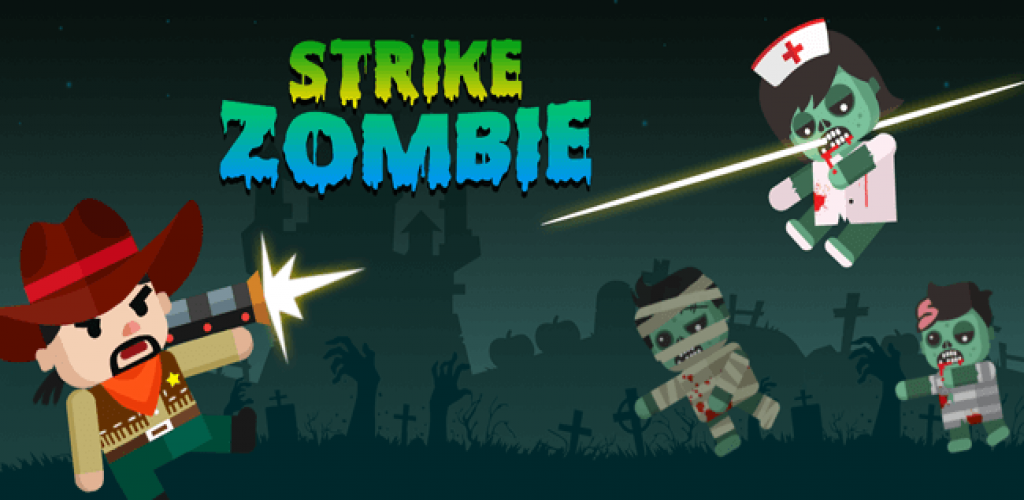 Screenshots
Overview
The Cowboy will face- fight bravely with the aggressive Zombies.
In Cowboy Strike Zombie, You are a Hero Cowboy and your mission is defeating all equiped Zombie and protect your family, your residents
You will clash unlimited walking zombies with your familiar weapon: Cannon Gun. On the Road, you have to fight against their forces, too. Be careful! Any wrong shooting , you will die by the kill shot of enemies. These walking Zombie are so dangerous
How to play Cowboy Strike Zombie:
- Just tap on screen when you choose the suitable moment to release shot
#Itunes: Here
Don't miss an endless minigame! Let's down Cowboy Strike Zombie now
Features
Features:
- Graphic: 2D, Simple, spectacular, many upgraded characters
- Easy to play
- Close to player
- Unlimited level
- Leader Board
- Remove Ads
- Facebook share
- Unity Ads
How to Setup and Re-skinning
You will be received the project after purchase. Open it by Unity and follow steps described in documentation file provided with the project, then you can reskin and make your brand new game easily by yourself.
Last Update - Dec 10th, 2016
*Send us your email address, then we'll send you a sample app

14 Days
Money Back Guarantee
Framework & Platforms



Category
Operating System
Android Studio, iOS 10.x, iOS 9.x
File Included
.cs, .csproj, .dll, .obj, .prefab, Layered PNG
Tags
cowboy, strike, zombie, shoot, destroy, bow, monster, 2d, endless, minigame, easy, reskin