Timberman Ultimate - iOS 10 ready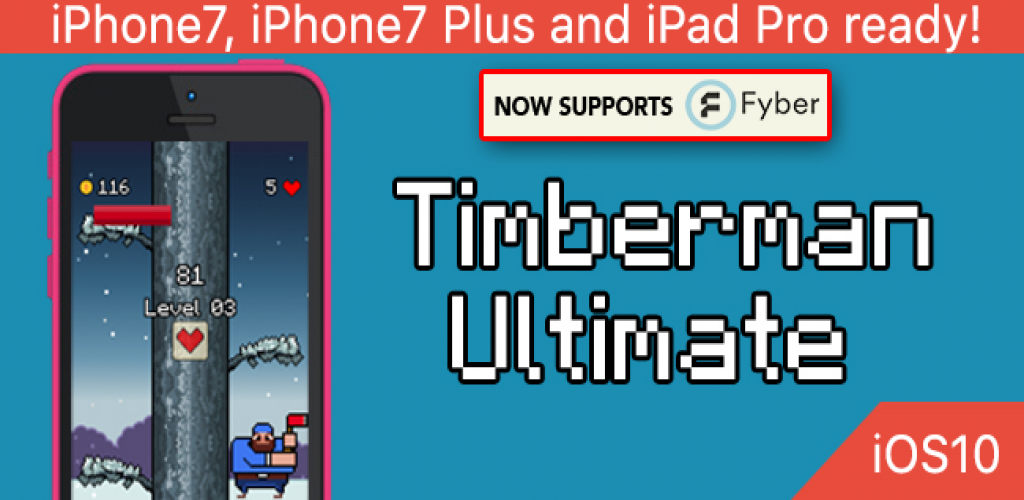 Screenshots
Overview
Already updated to iOS10 and supports iPhone7, iPhone7 Plus and iPad Pro
Stop waisting time and money on poorly made codes. You want to buy only the best Timberman code that will make you money. Timberman Ultimate has our renown Monetisation System built in as default. Collect Coins and Hearts; avoid Bombs and branches; race against time. With 7 In-App purchases and all the major Ad Networks you'll surely make a bang for your buck. Now supports Fyber!
Features
Built in SpriteBuilder and Cocos2D!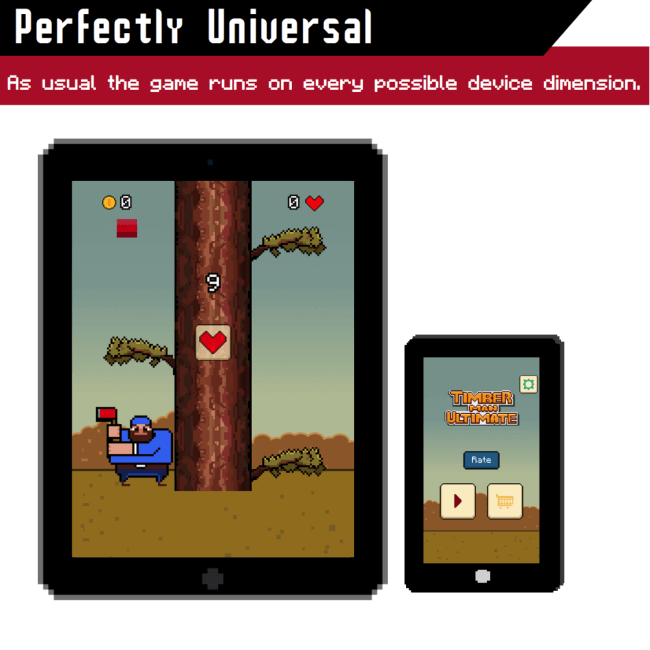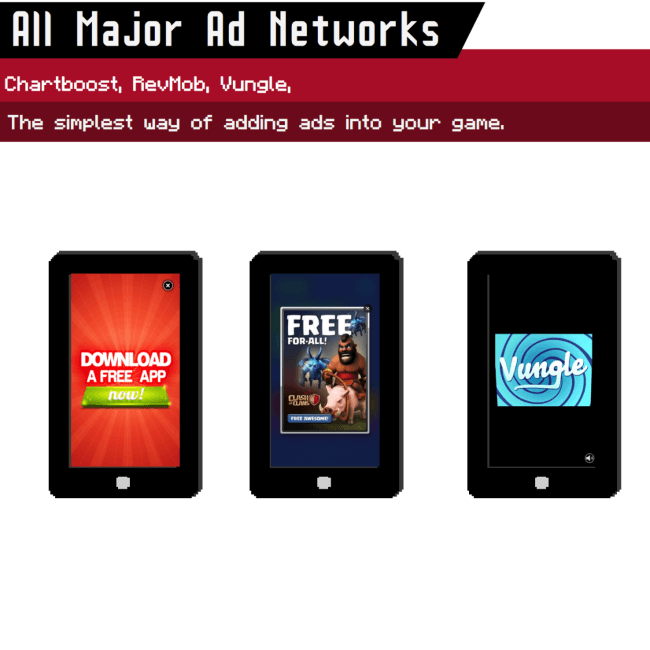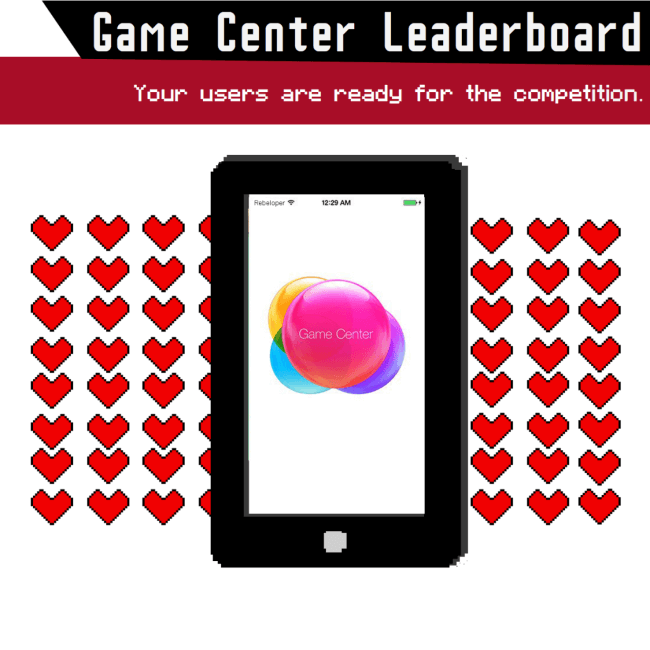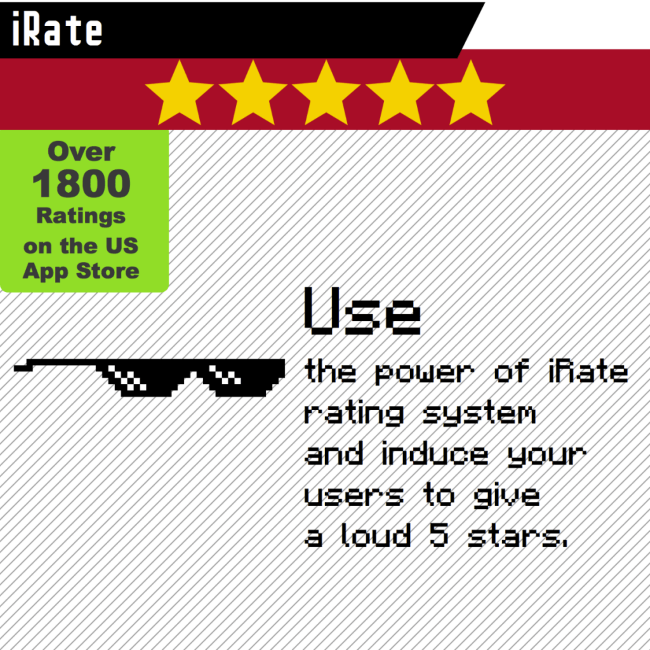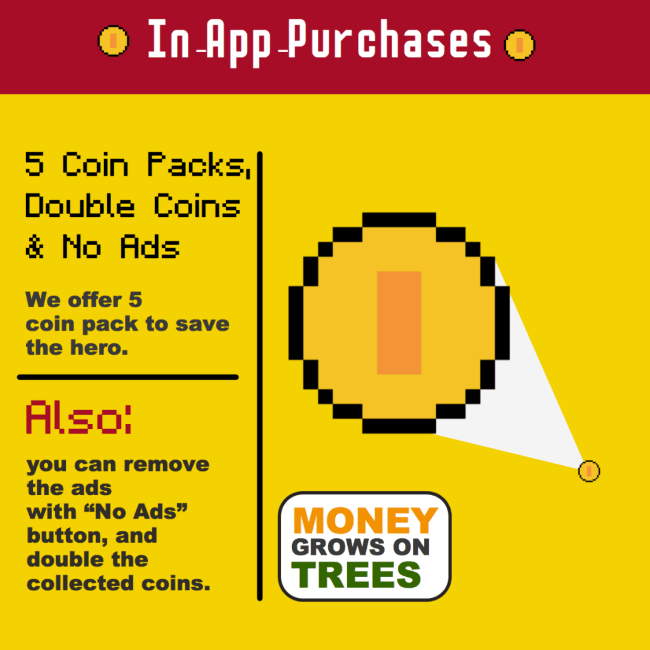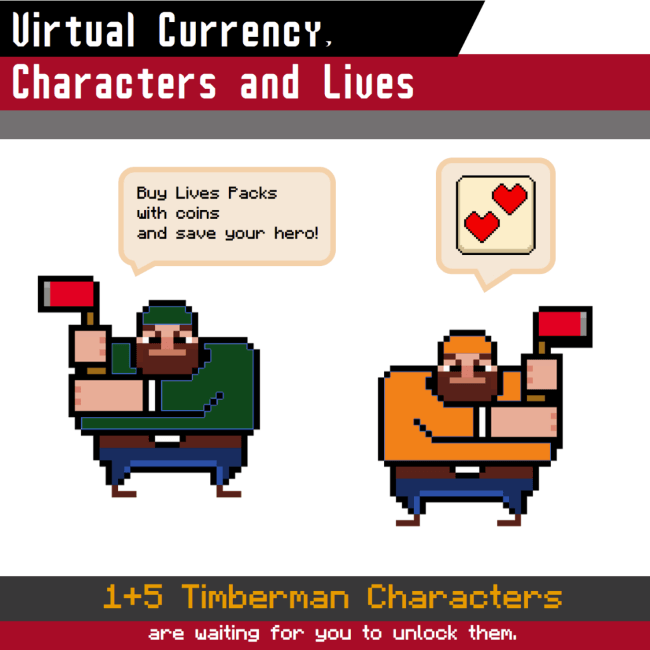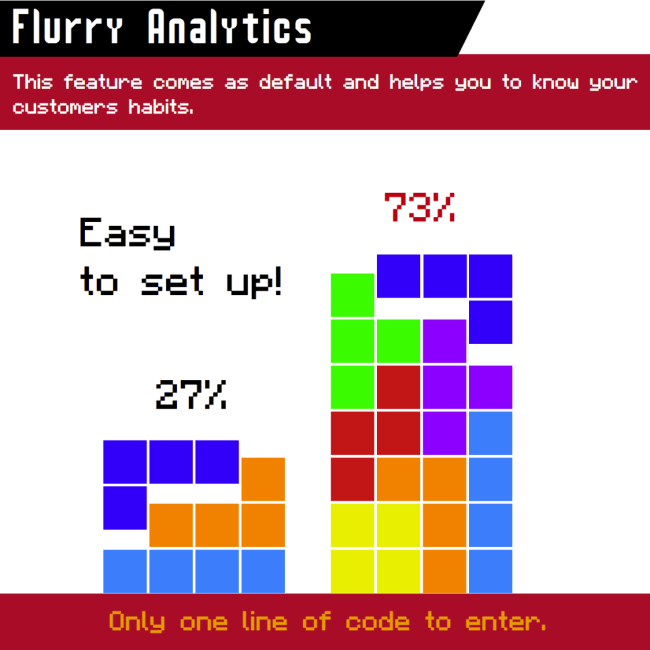 How to Setup and Re-skinning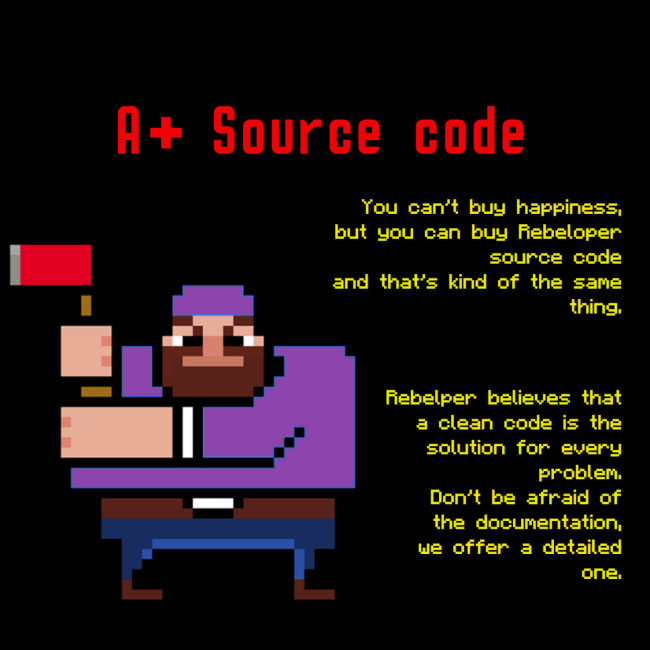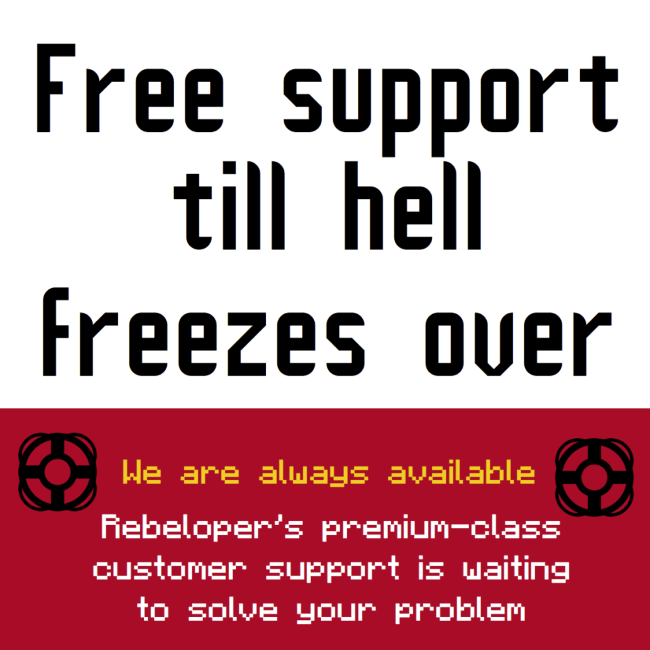 Take a look at all the resources you need to reskin this code here.
Change Log
4.0.0 – (21.09.2016)
• Updated to iOS 10 – this version will run only in Xcode 8+
3.3.0 – (08.06.2016) – CRITICAL
Updated iCloud functions from 'fetchRecordWithID:' to not use the recordID and use 'performQuery' instead (file changed: RootViewControllerInterface.m)
Added support for user to sign in later to iCloud (files changed: MainMenu.ccb,MainMenu.m, AppDelegate.m, RootViewControllerInterface.m, Info.plist) IMPORTANT: MAJOR CHANGES HAVE BEEN MADE !!! YOU WILL HAVE TO START YOUR UPDATE WITH THIS NEW VERSION !!!
3.2.0 – (14.05.2016) – CRITICAL
Added iCloud support to ensure restoring of the user process and to avoid rejection from the Apple Review Team because of Guideline 10.6: Your app uses intermediary currency to purchase items that function as non-consumable products but does not include a restore mechanism. Users restore transactions to maintain access to content that they've already purchased. SEE THE "How to Set Up iCloud" PDF TO SET UP YOUR CODE – (files changed: AppDelegate.m, GameOver.m, ShopMenu.m, ShopCharacters.m, ShopCoins.m, RootViewControllerInterface.h/m; added files: TimbermanUltimate.entitlements, CloudKit.framework)
3.1.0 – (14.12.2015) – OPTIONAL
Added Fyber (files changed: Info.plist, Defaults.h, AppDelegate.m, GameOver.m, TimbermanUltimateSettings.plist ; added files: fyber-sdk-lib, FyberCocos2dHelper.h/.m, CoreLocation.framework and CoreTelephony.framework)
3.0.0 – (16.09.2015) – CRITICAL
2.0.0 – (17.04.2015) – CRITICAL
Updated Cocos2d to v.3.4.9
Fixed errors due to new Validations (No Common Blocks set to YES)
1.2.3
***********
1.2.2
updated to support iPhone 6 and 6 Plus
***********
1.2.1
added Thank you.pdf
added IMPORTANT READ ME FIRST.pdf
***********
1.2
updated Cocos2d to 3.2.1
updated README
added tap sound to Back button in Characters Shop
updated background image to new size (1536 x 2732) for iPhone 6 and iPhone 6+
updated Media.xcassets file for iPhone 6 and iPhone 6+ support (icons and launch images)
***********
1.1
UPDATED: SpriteBuilder v.1.2 and Cocos2d v.3.2 (please, delete your app from your device, clean your project and than build and run)
UPDATED: Chartboost, Vungle, RevMob and Flurry SDKs to meet iOS8 requirements.
Updated code for newest Chartboost SDK.
Fixed bug with Screenshot. Now It will be deleted after every gameplay start.
– Tweaked preloading of effects
***********
1.0.2
– FEATURE: Ads Frequency (set the frequency of your ads; ex. show ad after 4 Game Overs) please download the newest Done: https://www.dropbox.com/sh/qowdosb37ptnfad/AABz263Q68E5x5Ec4XYZ2UJOa?dl=0
– FEATURE: Added RipFromTime.png to distinguish between death via a branch and death via running out of time
– Fixed More Games button position
– Moved Life Button to top right of screen in Gameplay
– removed .psd file from resources-auto folder
***********
1.0.1
– Cleaned code of unneeded comments
– Fixed flying off log type.
– Fixed some typos.
***********
1.0.
– Initial release.
Video
Last Update - Oct 24th, 2016
*Send us your email address, then we'll send you a sample app

14 Days
Money Back Guarantee
Framework & Platforms


Category
Operating System
iOS 10.x
File Included
.h, .m, .swift, Layered PNG
Tags
64 bit, addicting, admob, affordable, best code, casual, chartboost, cheap, clean, fastest reskin, fyber, game centre, in app purchases, ipad pro, iphone7, iphone7 plus, level system, more games, new released, no ads, pause menu, popular, rebeloper, swift, virtual currency
Video