Vegas Casino Slots - Jackpot Slots 2019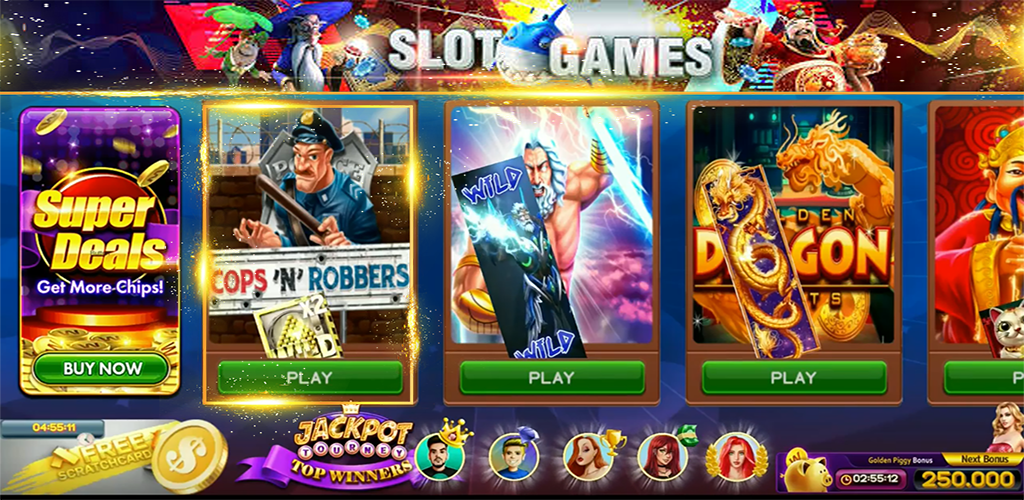 Screenshots
Description
Comments (18)
Overview
RTP (return to player has been designed in such a manner that on the first 100 spins WIN % RTP is high and player gets really excited, then after the 100th spin WIN% reduces gradually to drive the players balance eventually to ZERO.
ONLY after at least 1 in game purchase is done by the player the games WIN % goes back to benchmark RTP % and the player continues to enjoy the play every day
********************************************************************
What you get is professionally crafted slots that will give you an exceptional advantage to
monetize the casino niche with your own slots app. The Casino apps niche on google play still remains a BONANZA!
BUSINESS MODEL IS Admob advertising and in game sales. (The IAP in app products pricing is based on marketing research data and is set to most effective for sales.
Accomplished ASO and SEO ( app store optimization and search engine optimization) and the titles include most relevant and searched keywords.
To accelerate growth even faster, you are advised do to some social media promotion to give the app a little push forward.
Features
The apk size is very small only 35 mb, and its well known, that the app size correlates to downloads amount, the less the size the more the downloads. The app is created in small size to get installed on device, once it is installed it automatically downloads the slots games to user device
This app would require you to have a server (done cheap, easy and fast) we will provide all support to get you all set up and running smoothly
How to Setup and Re-skinning
This is a ready to go game, no need to reskin, comes as is, however the sale includes the source code, the keystore files and a detailed documentatio for future needs
Video
Last Update - Dec 6th, 2018
*Send us your email address, then we'll send you a sample app

14 Days
Money Back Guarantee
Framework & Platforms


Category
Operating System
Unity 5.x
File Included
.prefab
Tags
casino app, slots app, slots, slots game, video slots, vegas slots
Video