Cube Hard: Match 4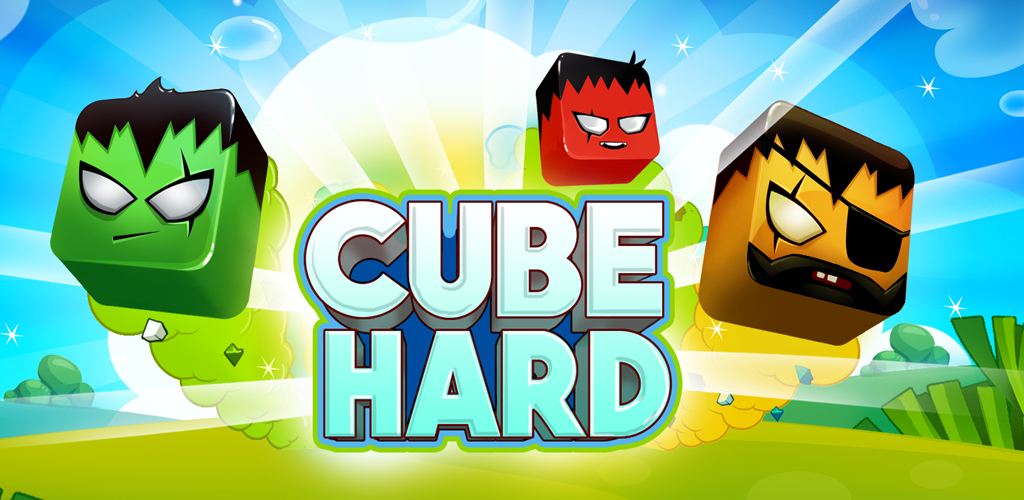 Screenshots
Overview
Are you tired of matching candies, swapping cookies or spreading jelly? Try naughty
cubes instead!
Cube Hard: Match 4 is an amazing puzzle game from Red Ego that brings "mix and
match" to a whole new level. We dare you to play this fantastic match 4 game for a
change!
These cubes have personality! It's not going to be as easy as you think to reach all
goals, but it is definitely going to be more fun than you can imagine. These mischievous
charming cubes are here to make you exceed your skills and fall in love with this
addictive game.
Cube Hard has two modes you can choose from, Classic and Puzzle and 80+ levels of
excitement. You need to complete each level before you run out of time and moves. Do
you think you can handle this?
Cube Har: Match 4 is Free-to-Play! By signing in daily and reaching your goals, you will
earn coins you can later use to unlock levels and extend play time. These mischievous
funny cubes will make you fall in love with this exciting game.
Features
● Free to play and super fun for everyone!
● Endless fun with 80+ levels in Classic mode and Puzzle mode
● Switch and match 4 cubes in order to complete the goals of each level.
● Addictive and irresistible match 4 gameplay
● High-spirited funny looking cubes
● Swap, match and smash your way through challenging levels
● Stunning colorful art design and graphic
● High-resolution graphics
● Entertaining soundtrack
● The perfect combination of cute and funny style and simple & intuitive gesture
controls
● An addictive little game for everyone: from seasoned gamers to complete
newcomers.
How to Setup and Re-skinning
At Ready2Use section, we try our best for Appreneur to buy and publish to their Store very quickly and with ease.
After your purchase, our dedicated account manager will contact you to provide support to:
* Integrate Ads Network of Chartboost and Admob to the game
* Provide App Title & Description if needed
* Assist in Publishing to Your Google Play Store and iTunes Store account
For any questions prior to the purchase, please do not hesitate to contact our customer support for further clarification.
This is a Ready to Use game. Hence, once you purchase it, you will be the only owner of this particular game. And, no one else will be able to buy this game any more.
Last Update - Sep 3rd, 2019
*Send us your email address, then we'll send you a sample app
14 Days
Money Back Guarantee
Framework & Platforms



Category
Operating System
Cocos2dx 3.x
File Included
Native
Tags