Panda Fat Ninja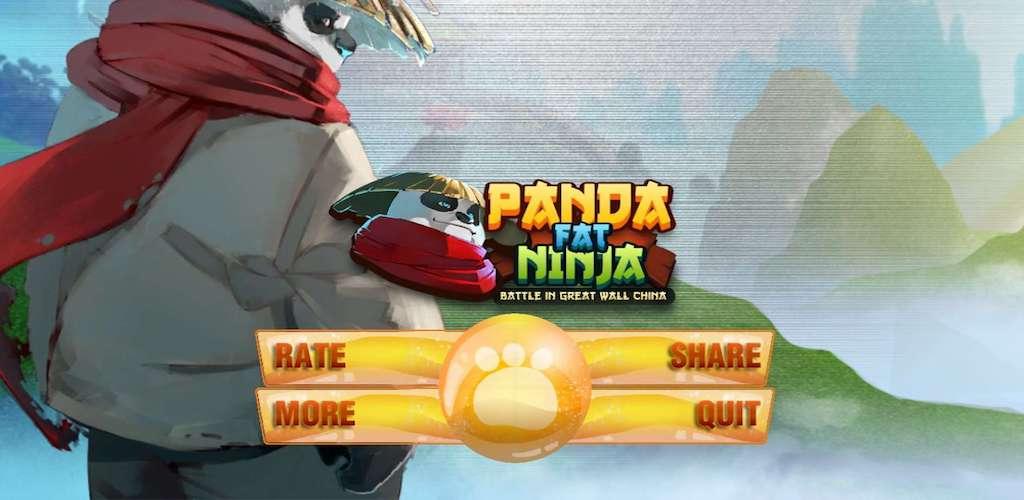 Screenshots
Overview
Enjoy the madness of Panda fat ninja - battle in great wall in China in 2019. If you are a fan of brave Ninja Panda Warrior, then this game is specially created for you. Help the brave fat panda ninja to run and fight with all the obstacles coming into his way. Trying to reach as far as possible to cover the distance while avoiding dangerous obstacles such as enemies, rifts etc. Your best run will be measured every time. You have to beat your own best run.

There are two levels one is normal and the other one is advanced. Try to run normal level in beginning to make yourself comfortable with the controls of the game. Panda China will run throughout the game, you have to save the Panda Warrior from various obstacles in his way.

You can jump double in this game. Many time their will rifts and ground obstacles on the ground, so to avoid them and save yourself you have to make jump to fat panda Warrior . If you tap the one you will make a little jump, if you tap the jump button two times then you can make the much higher jump which will allow you to jump all the obstacles in tachi panda way. On the bottom left side, you have hit the button to win the Shadow Battle. This button will help kong fu panda to fight with all the odds on your way.

There are different type of enemies present on the way of fat panda Warrior. Some are only for ground enemies while some can fly as well. So you have to be more careful while fighting with them. You can use the hit power while making the jump as well, this will help you to kill the flying enemies. Every enemy will releaser diamonds and other powers when they will die, Tachi panda have to collect all the power to make yourself more and more powerful in this Shadow Battle.

Collect all the coins and Diamonds on the way to get your self power up to fight with all the odds present on the way of the brave fat ninja.

At various points, you will get very powerful Powers which will help you to make invincible in the game. Grab those powers and use them wisely to kill all the enemies on the way of fat panda. You should always ready for the jump and the hit button to win the panda war. Be careful about the earthquakes, When Tachi panda will be on the very main place of the game and going to win then there will be an earthquake which will shatter all the things in the Shadow Battle. You need to be fully aware of the enemies and rifts at that point.

You can check your achievements, go to leaderboard to see the progress of your game. You can even share your best score with friends using social media. So don't miss a single chance to grab the extra attention by sharing your highest score with your friends
Features
Unity for Android,iOS !
–Completely FREE and Exquisite gameplay !
-Admob !
-Share game with link and image !
How to Setup and Re-skinning
This game is absolutely easy to reskin. very straight forward to replace iamges with new character theme image. And also easy for ads network integration.
For more reskin quotation, do not hesitate to contact us. Thank you.
Video
Last Update - Mar 26th, 2020
*Send us your email address, then we'll send you a sample app
14 Days
Money Back Guarantee
Framework & Platforms



Category
Operating System
Unity 4.x, Unity 5.x
File Included
.cs, .csproj, .prefab, .unityproj, build.settings
Tags
arcade, panda, ninja, panda fat ninja
Video