Dovemobi Blog
The App Source Code Marketplace. Buy Apps. Sell Apps.
App Search Optimization with Dovemobi!
What is ASO? ASO is the process of optimizing mobile apps to rank higher in app store's search results. The higher your app ranks in app store's search results, the more visible it is to potential customers. That increased visibility tends to translate into more traffic to your app's page in the app store. The goal of ASO is to drive more traffic to your app's page in the app store, so searchers can take a specific action: downloading your app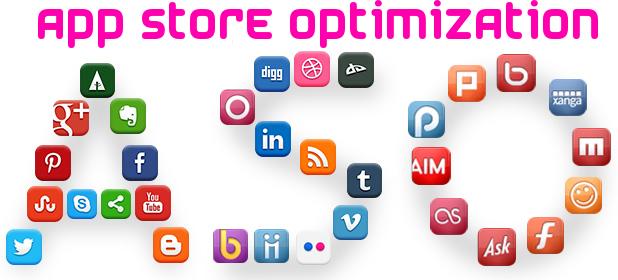 Also, the ASO process requires a crucial understanding of your target customer base, including the keywords your potential customers are using to find apps similar to yours. When you learn more about which keywords are being used, you will have a better understanding of the language of your potential customers - crucial piece of any marketing plan - and you can home in on your keyword choices.
There are two ways of ASO, Trend Setter and Follower. Trend Setter means ccreating a trend so that the games are popular. This means we will need a lot of budget in promotion. Follower means we make and publish the games by following keywords of the games that are trending.
If you are a "Trend Setter", you will not need to look for ASO that much. You just need to know, what will be the title of your game, find keywords that you would like to target, and then do a lot of advertising campaign! If the keywords that you are targeting previously low in searching, your aim is to make them high.
But if you are a Follower, you will need to do extra work for ASO. You will have to really consider which keywords that you are targeting, and make sure that you are targeting keywords that are not that difficult to compete!
The perfect tool that I usually use is Sensor Tower. With sensor tower premium package, you could check what kind of keywords that a specific app is using and you could know the traffic and difficulty of each of the keywords. App Annie is also a very good tool to know what kind of genre apps or games in a specific countries. From there, you could probably have idea what kind of taste of the games or apps that each of the country like to play or to use.
Here is one of our success story from one of our clients using our ASO Service. Feel free to check it here:
http://dovemobi.com/blogdetail/turtle-dragon-super-run-downloads-930k-with-100k-active-users-with-2500-per-month. With Dovemobi, we will help you to find the right keywords for you. We will use Sensor Tower to do ASO research, and we will make video app promo for you. And, we are also able to do pro screenshots for you.
It would be $50 each of these points:
Keyword Research for $50.

Localization for $25 for 12 languages (We will only ensure this with translation tools, so it might not be really targeting well, but we also offer Chinese translation from the people in our company that is fluently speaking in Chinese for $40).

Total $65

if you need the Chinese translation as well.

Video App Promo for $50 for android, if it is also for iOS, additional $25.

Total $75 if you would like to use ASO for Android and iOS.

Pro screenshots for $50.
Total is $290 if you take all, BUT, if you decided to take all, we have special discount to $200. We will show you the keywords choice and its difficulty and traffics from sensor tower, so you could check yourself if our keywords are well-chosen! Feel free to contact us for any questions you have!
Thousands of App and Game Templates ready to be published on the App Store