Dovemobi Blog
The App Source Code Marketplace. Buy Apps. Sell Apps.
Making Easy Minimum $15 / day with Casino Game
Making $15 per day with Casino Game, is it possible? Yes definitely! it is not impossible! I would love to actually share the tricks with you guys! Casino Game is a game with high ecpm if you put ads on it. ECPM (Effective Cost Per Mile) is the outcome of a calculation of the ad revenue generated by a banner or campagne, divided by the number of ad impressions of that banner or campaign expressed in units of 1,000. The trick is very simple and you only need approximately budget of $2500 in doing that.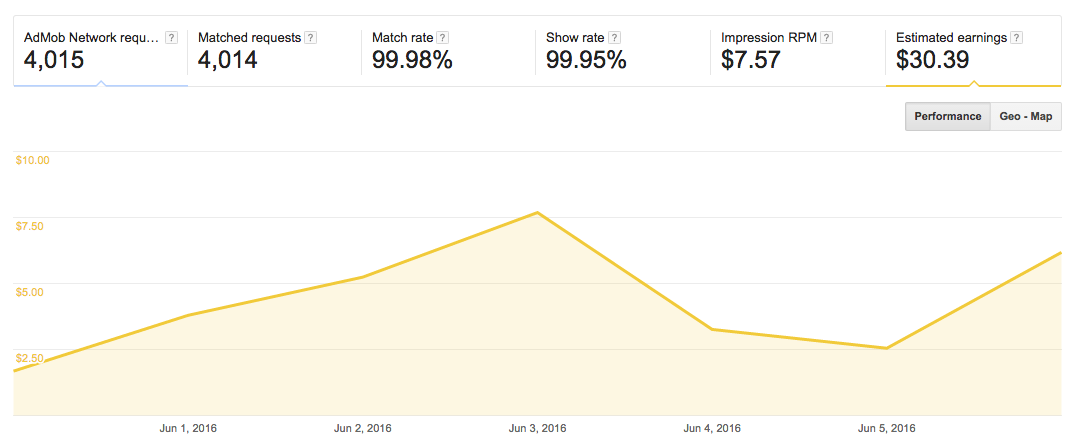 Publish Slots Game in Android
Slots are games that could generate high ecpm. Find right keywords from Sensor Tower for the name of your slots game, and publish several slots games at the same time. My suggestion is to publish several slots game with different reskins and icons. it is even better if you diverse your game. Let say, publish 2 different type of slots games, three of each of them, so total will be 6 slots games. By doing that, you could see which keywords that are doing well or not, and which icon that are doing well or not. Find your own technique in finding keywords and making icons that are trending. Doing the experiment is very important!
It takes time to grow the download, so do not expect anything on the first month. However, in the second month, we have been able to get $247 ish. And we could expect revenue of $350 ish in the third month. By doing this slots alone, you will get about solid $10 per day eventually.
Make sure you get your icon and characters designed beautifully. Slots are about designs. If your icon is not good, it will hardly get traffics. Please see the screenshot on the right to see the revenue we got!

Publish Complete Casino Games in iOS
For iOS games, you need to think more about the game that you would like to publish. Apple always encourage quality. Thus, you will have to make sure that you publish good games. One of my favorite Casino Game that will make user is willing to buy is Complete Casino Game with Slots, Roulette, Blackjack, and Video Poker. Feel free to actually check the game at here: http://dovemobi.com/marketplace/app-detail?id=19
Please kindly check Chartboost and Admob revenue for this particular game. You would see that it get $300 per month daily in chartboost, and $7 / day in average in admob revenue. This is not included In App Purchase revenue.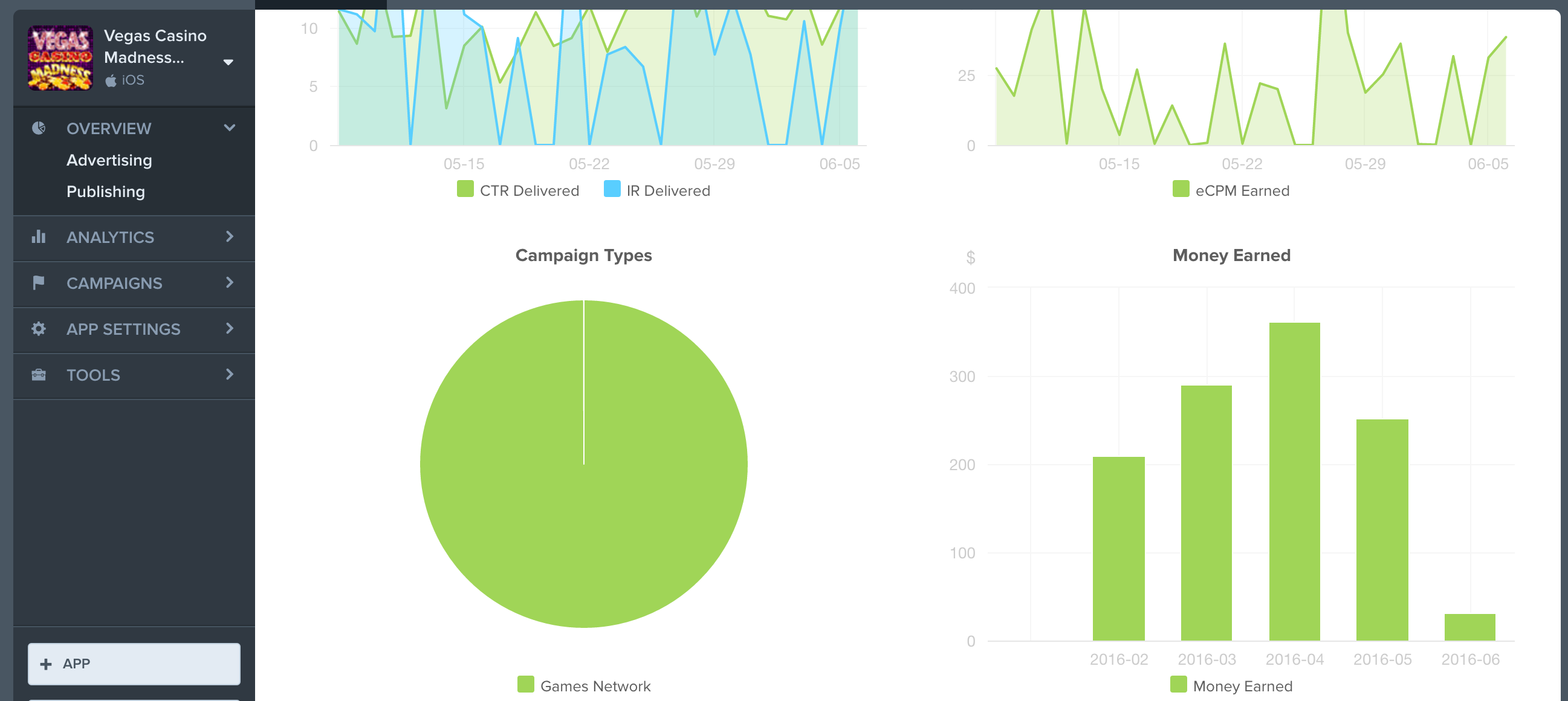 Above is Chartboost Revenue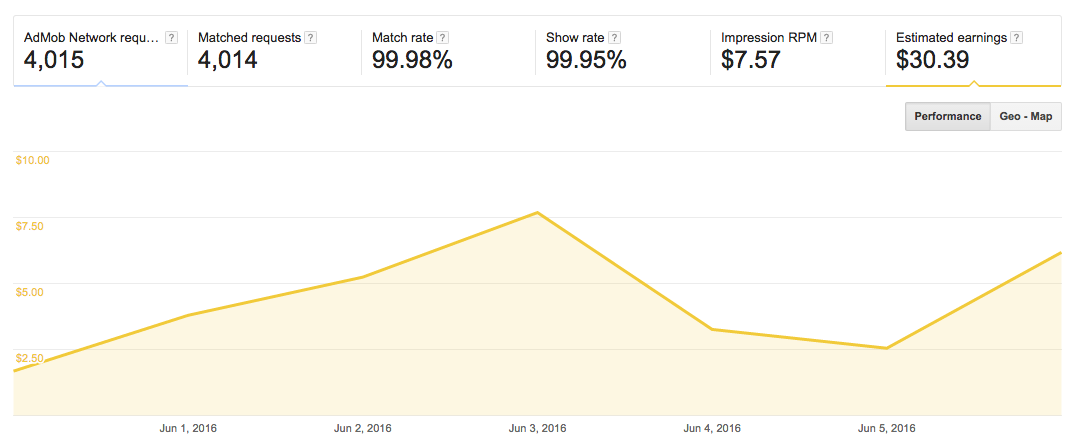 Above is Admob Revenue
The key is right keywords and beautiful icon design. Using the right keywords and excellent icon, your app will surely get downloads and revenue. Here is my study case, how about yours? Find yours and share with us. Let's start making money in Android and iOS. Feel free to contact us for further information!
Thousands of App and Game Templates ready to be published on the App Store