Play TV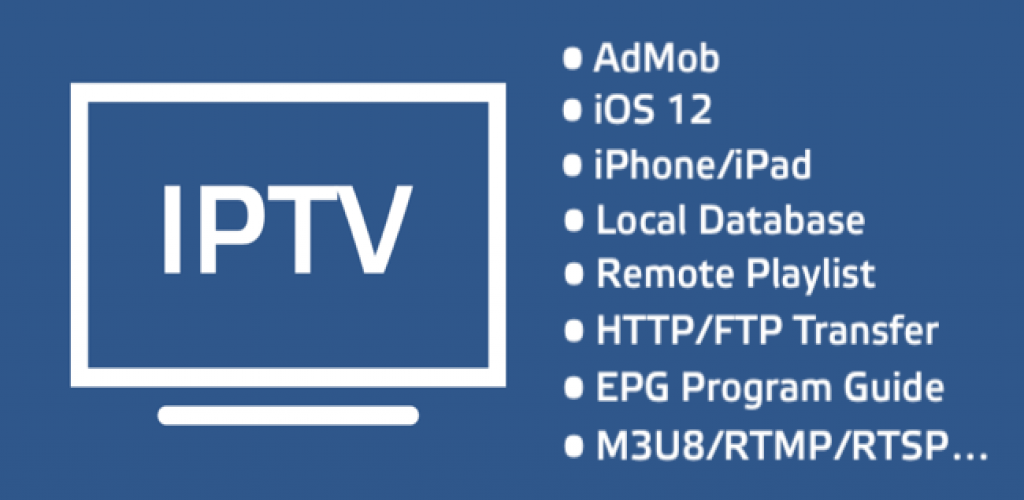 Screenshots
Overview
Play TV is a complete user defined advanced IPTV solutions for live and non-live TV/stream. With built-in powerful player that supports most formats including RTMP all options. Faster intelligence M3U playlist parser. If you need player supporting these live(non-live) streams, this IPTV is a solution for these requirements. Sample (Local/Remote Playlist and EPG) are provided. Built-in powerful player, no need to look for third party player to support these formats.
Similar to this app : https://itunes.apple.com/us/app/goiptv-m3u/id1211405632?mt=8
Features
• AdMob
• iOS 12
• iPhone & iPad
• Easy to use interface
• No sign-up required
• Watch Live TV anytime, anywhere
• EPG (Electronic program guide)
• Live and non-live TV/stream
• Local M3U Playlists (user can upload via FTP and HTTP)
• Remote Playlists (User can add their http remote playlists)
• Playlist Manager (User can add their local playlists to database , then edit , add , delete ... )
• Multiple streaming file types like m3u8, rtmp, rtsp, mmsh, mp4, mp3...
How to Setup and Re-skinning
Easy to customize. Detailed documentation on how to setup and reskin included in the package "README.txt" file.
Last Update - Jan 28th, 2019
*Send us your email address, then we'll send you a sample app
14 Days
Money Back Guarantee
Framework & Platforms

Category
Operating System
iOS 10.x, iOS 9.x
File Included
.h, .m, .pch, .xib, Native
Tags
iptv, tv, stream, live, mp4, m3u8, rtmp, rtsp, mmsh, http, ftp, epg, xmltv, television, station