Unity Counter-Strike Clone Multiplayer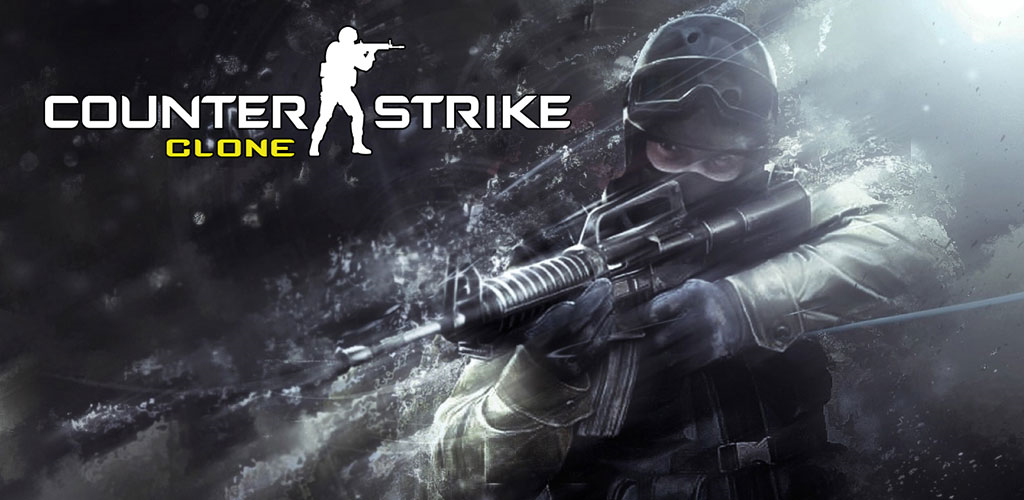 Screenshots
Description
Comments (11)
Overview
Unity Counter Strike Clone Multiplayer[Android & IOS].
Publish game to Android, iOS and other platforms.
Features
Photon Unity Networking for multiplayer. You don?t need server for this game.
Unity 4.6 and later support.
Game made Unity 5.3.6 was also built with 0 errors.
FEATURES:
Multiplayer
3 Mod
5 Maps(Aztec,Dust2,Italy,Poolday,Iceworld)
20 Weapons(USP-45,P-228,FIVESEVEN,EL?TE,DEAGLE,MAC-10,MP5,AK47,M4A1,SG-552,STEYR-AUG,M3,XM-1014,SCOUT,SG-550,AWP,KN?FE)
Grenades(FlashBang,Hegrenade)
Best Particle Effects
All Platform Compatible UI
7 Language(English,German,Russian,French,Swedish,Arabic,Turkish)
Easy Reskin
[Death Transitions]
Without dying (Voice and Text):

(1x KillingSpree/HeadShot) (2x DoubleKill) (3x Hattrick) (4x Unstoppable)
(5x MonsterKill) (6x MegaKill) (7x UltraKill) (8x GodLike)

[Radar System]
Enemy(Red)
If the enemy is in your field of view and does not fire, you will not see it.
It will appear when you start to shoot.(Except the knife)
It will not appear after 7.5 seconds when the shoot has finished.

Always visible,
Teammate (White)
if Terrorist and C4 is on.(Yellow)
Points A and B.
C4 Icon.
How to Setup and Re-skinning
With the tutorial.pdf in the project you can easily reskin.
FAQ
1. What will I get when purchasing an App Template?
Save time and money by using professional, ready-to-use App and Game Templates. The goal here is to reduce the time and cost of making a Game App, by replacing custom development with ready to use App Templates. Customers can purchase items 24-7 from anywhere and get instant deliveries.
By purchasing a template on Chupamobile you will get:
Full App Template Source Code
License of use
Lifetime free Updates of the Template
Support by the Original Author of the App Template
Being part of the largest professional community of App Developers and Publishers.
2. What Do The Single And Multiple Licenses Stand For?
The difference between single and multiple licenses is the number of projects you can use the template with:
Single License: The single license allows you to use the app template on one project, either for your own profit or on behalf of a client. You can publish on the app stores one single app based on this template;
Multiple License: The multiple license allows you to use the template on an unlimited number of projects, either for you or for a client. You can use it as many times as you want.
3. How can I make a Game App with this App Template?
Simply by purchasing the App/Game Template and customizing the UI and/or adding new features. You can customize it by yourself if you have the necessary skills or you can easily choose to launch your App with our Premium Template Customization Service
The App Reskin Service is the quickest, most affordable and safest option to bring your app or game concept to life if you do not have any coding skills and/or time to do it yourself.
The Service includes the following:
A professional and dedicated project manager throughout the whole Reskin Service
Design proposals - based on your brief (including: Full theme, Icons, Screenshots, Characters, Splash Screen + other features you may have)
Design integration and optimization for the different device sizes.
Basic ASO (App Store Optimization) to help users find your app in the Stores.
The best performing ad network(s) fully integrated in your app for monetization purposes
Complete submission on the app store(s)
After sales support
Every app template purchased on Chupamobile Marketplace will be completely customized before launch for it to have a unique UX (user experience) for the final user.
The assigned team of app developers will integrate the best monetization tools on the market to enable your app to start monetizing in the most effective and efficient manner as soon as it is published on the app store(s).
Chupamobile manages the project for you together with a professional team of app developers and designers selected from our community of more than 100.000 specialists.The dedicated project manager will manage the app project from A-Z, as well as securing your payment on an escrow account, until completion of the project. In addition, Chupamobile offers after-sales support once your app is submitted on the app store(s) for an extra-hassle free experience!
If you need a custom quotation, Contact Us.
4. Can I Get A Refund?
We stand behind everything we sell.
One of the greatest things about purchasing an App Template on Chupamobile is our 14 Days Money Back Guarantee Policy.
A refund can be requested only:
Within 14 days after the original purchase date;
If the product purchased does not work as advertised in the product description;
After having detailed the issues experienced to the original author of the product by posting a comment on the product page;
After 48 hours of posting your comment and you haven't received support from the original author of the product.
Our team will review each refund request manually, in order to protect both the Customer rights and the Intellectual Property of the Seller.
Video
Last Update - Nov 27th, 2018
*Send us your email address, then we'll send you a sample app
14 Days
Money Back Guarantee
Framework & Platforms



Category
Operating System
Unity 4.x, Unity 5.x
File Included
.fbx, .prefab, .unityproj
Tags
- Multiplayer. - 3 Mod. - 5 Maps. - 20 Weapons. -2 Grenades. - Best Effects - Great UI - 7 Language, - Easy Reskin, - Support iOS!!
Video